Need a last minute recipe for your St. Patrick's Day dinner party? Well, you're in luck! This light and healthier take on the classic Irish Colcannon dish is the perfect accompaniment to your St. Patrick's Day meal.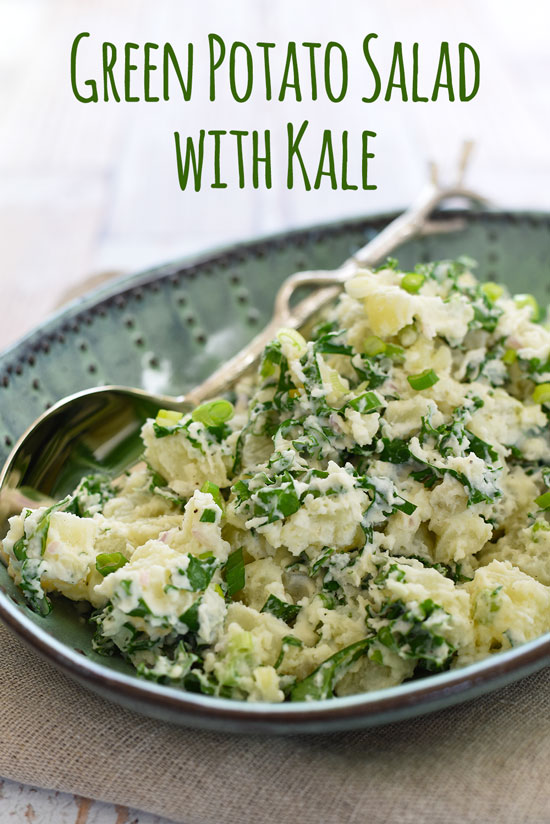 Serves: 6
Prep Time: 20 minutes
Cook Time: 20 minutes
Ingredients:
2 large Russet potatoes, peeled and cut into 1-inch cubes
1/2 cup Greek yogurt
1/4 cup mayonnaise
1-1/2 tablespoons minced shallot
1/2 teaspoon kosher salt
1/4 teaspoon ground black pepper
Pinch of nutmeg
3 green onions, thinly sliced
2 cups thinly sliced kale leaves (about 1/2 bunch)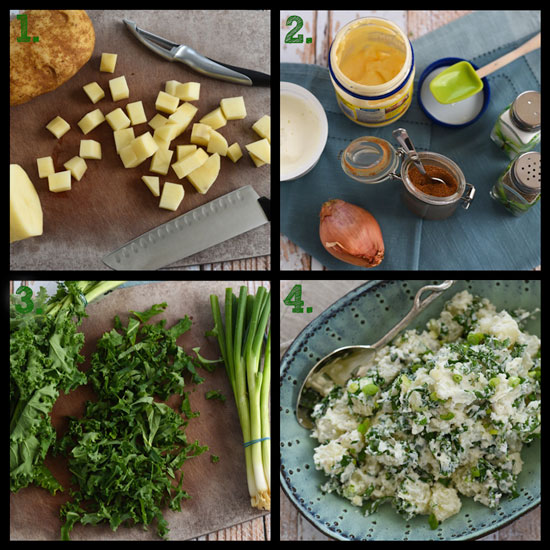 Directions:
1. Place potatoes in large pot; cover with cold water. Transfer to stove; heat to boiling over high heat. Reduce heat to medium-high; simmer 8 to 10 minutes or until potatoes are just tender when poked with knife, but not falling apart or mushy.
2. Meanwhile, in small bowl, whisk together yogurt, mayonnaise, shallot, salt, pepper and nutmeg.
3. Drain potatoes and transfer to large bowl. Add onions, kale and yogurt mixture; gently toss until well combined. For best flavor, refrigerate at least 2 hours or up to 2 days before serving.
In a time crunch? Check out our other 3-step recipes!
Get more healthy ideas and delicious snacks by joining NatureBox. Sign up today to kick off your membership with a free trial!
Lori Yates is a Detroit-area food writer and recipe developer. She is the author of Foxes Love Lemons, where she posts special yet simple original recipes, tips from her culinary school adventures and restaurant reviews. Her mission is to encourage people to enjoy the act of cooking at home. You can follow her on Facebook and Twitter @foxeslovelemons.