Spice up your morning routine with this quick and easy recipe! This omelet is made with fresh, simple ingredients and pimiento peppers for added heat. To complete your meal, add a sliced orange and a freshly brewed cup of coffee. It's the perfect way to start your day.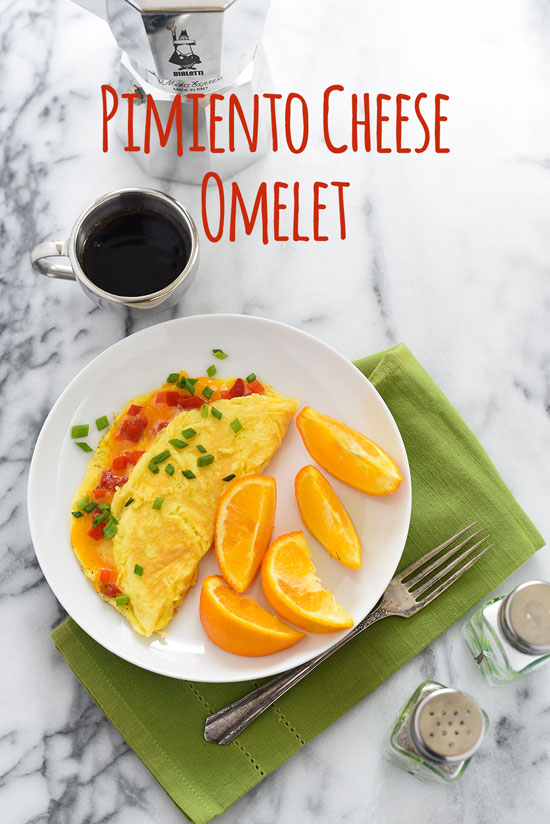 Serves: 1
Prep Time: 5 minutes
Cook Time: 5 minutes
Ingredients:
1 tablespoon extra virgin olive oil
2 large eggs, beaten
2 tablespoons shredded extra sharp cheddar cheese
1 tablespoon drained pimientos
Pinch of salt and pepper
2 teaspoons chopped fresh chives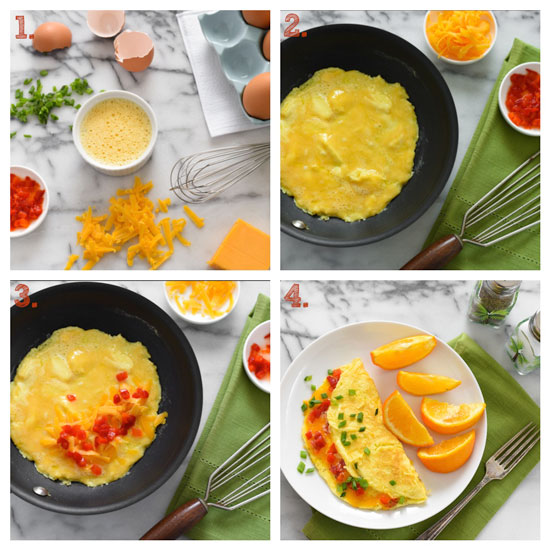 Directions:
1. In small nonstick skillet, heat oil over medium heat. Add eggs and let stand until edges of omelet just start to set. Working quickly, gently push cooked edges of eggs toward center of pan with rubber spatula, then tilt pan so that still-liquid eggs take the place of what was pushed to center. Repeat around edge of omelet until no more liquid egg remains.
2. When top of omelet is almost set, sprinkle bottom half with cheese, pimientos and salt and pepper. Fold top half of omelet down over fillings and let cook 1 minute or until eggs are completely cooked and cheese is melted. Transfer to plate and serve topped with chives.
Get more healthy ideas and delicious snacks by joining NatureBox. 
Lori Yates is a Detroit-area food writer and recipe developer. She is the author of Foxes Love Lemons, where she posts special yet simple original recipes, tips from her culinary school adventures and restaurant reviews. Her mission is to encourage people to enjoy the act of cooking at home. You can follow her on Facebook and Twitter @foxeslovelemons.