Already worried about what to do with your Thanksgiving leftovers? No problem. Put that leftover turkey, stuffing and cranberry sauce to work with these easy homemade dumplings. Simply wrap, roast and really enjoy!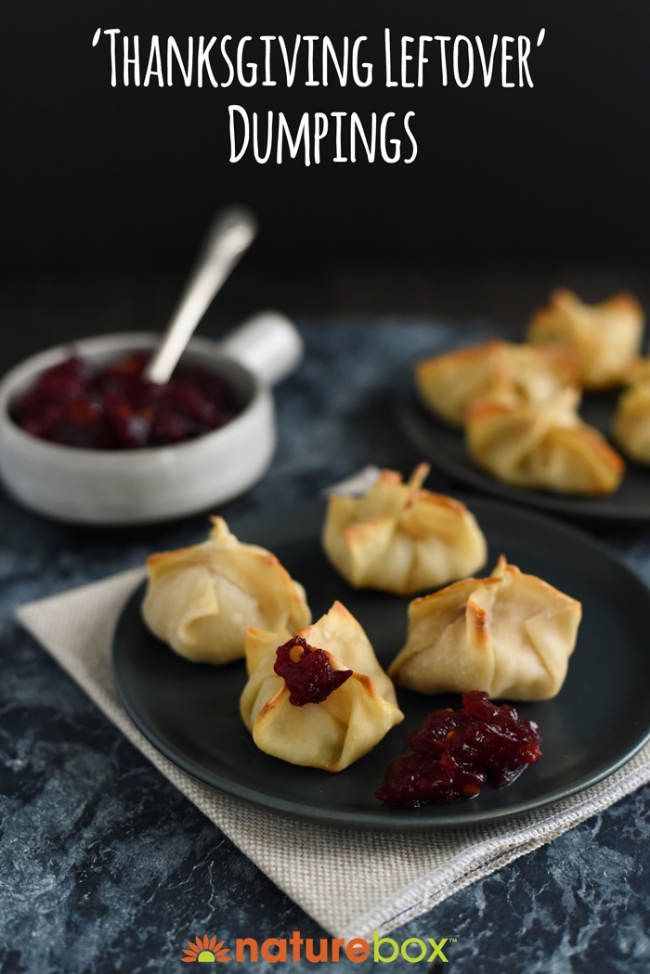 Ingredients:
Organic nonstick cooking spray
Wonton wrappers
Leftover cooked stuffing/dressing
Leftover roasted turkey
1 cup leftover cranberry sauce
1 chipotle pepper in adobo, finely chopped, plus 1 teaspoon adobo sauce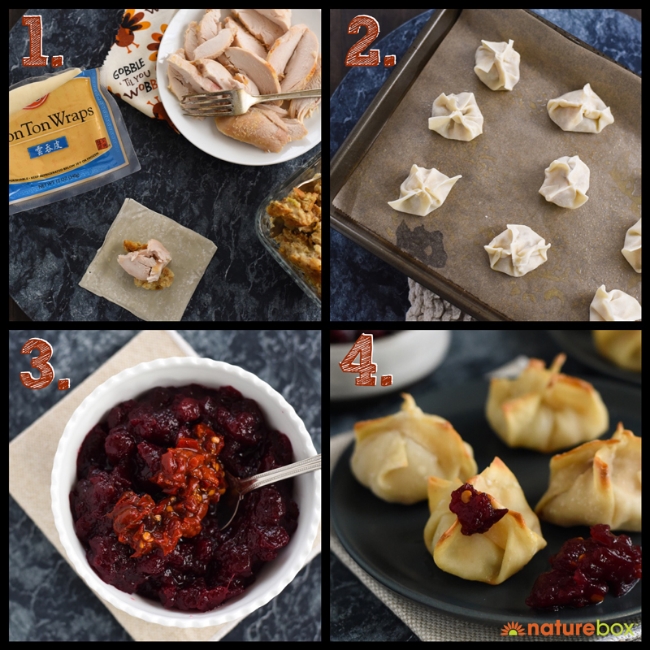 Directions:
1. Preheat oven to 350 degrees F. Line rimmed baking pan with parchment paper; lightly spray parchment with cooking spray. Lay one wonton wrapper on work surface. Place about 1 teaspoon stuffing and a small piece of turkey onto center of wrapper. Gently press stuffing and turkey together to keep it in center of wrapper. Dip your finger into a bowl of cold water and run it along all sides of wrapper. Bring all sides of wrapper up and over filling and gently press together to form a small purse. Repeat with remaining wonton wrappers, stuffing and turkey.
2. Lightly spray dumplings with cooking spray. Transfer to oven and bake 12 to 14 minutes or until golden brown.
3. Meanwhile, in small bowl, stir together cranberry sauce, chipotle pepper and adobo sauce. Serve dumplings with dipping sauce.
In a time crunch? Try our other 3-step recipes!
Get more healthy ideas and delicious snacks by joining NatureBox. Sign up today to kick off your membership with a free trial!