Waking up is hard, so let's keep things simple. We've got the perfect breakfast recipes to brighten your morning and your bowl. Start with a hearty base like greek yogurt or chia pudding and add some fun and healthy toppers to wake up your morning routine. Warning: some of these may be almost too pretty to eat. (Ok, we said maybe.)
#1: Cha cha cha Chia
Base – Chia Pudding
Toppers – Dried Fruit
Marinating chia seeds in coconut milk and a bit of maple syrup overnight sweetens and softens this popular superfood into a plump pudding that's reminiscent of tapioca. Get involved and top with our single ingredient Big Island Pineapple for a powerhouse breakfast that won't disappoint.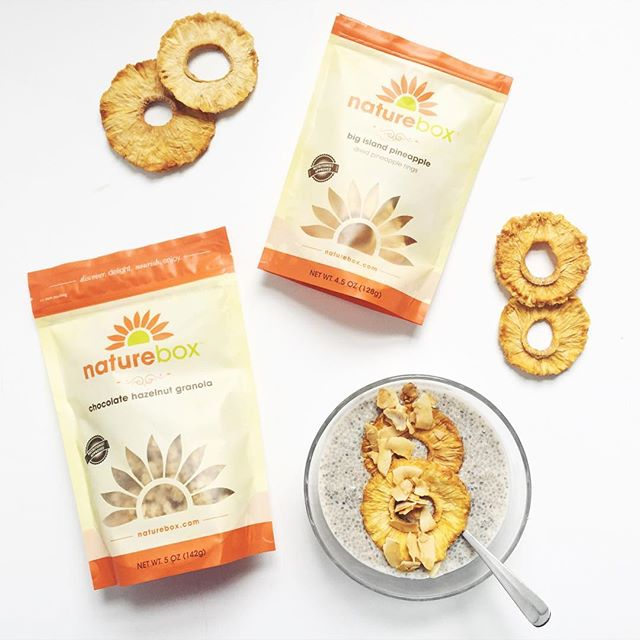 @chickpeainthecity
#2: Greek Yogurt Power Bowl
Base – Yogurt
Toppers – Nut butter, dried and fresh fruit
Your greek yogurt won't know what hit it when you add a spoonful of almond butter, Granny Smith Apples, banana coins, and Blueberry Almond Quinoa Bites. The combination of healthy fats, protein, and hearty grains will keep you full and raring to go until lunch.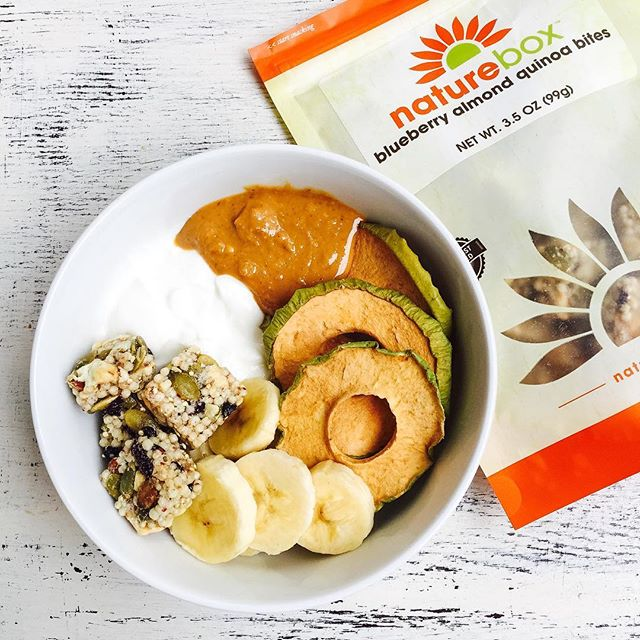 @restoring_Radiance
#3: Waffles you don't have to feel bad about
Base – Fruit Smoothie
Topper – Fresh fruit, coconut flakes, waffles
Can't decide if it's a waffle or smoothie kinda morning? Try this instead. Start with your favorite smoothie, top with fresh blueberries, strawberries, and sprinkling of unsweetened coconut flakes. Then add a few Cocoa Mini Belgian Waffles for the finishing touch and have the best of both worlds.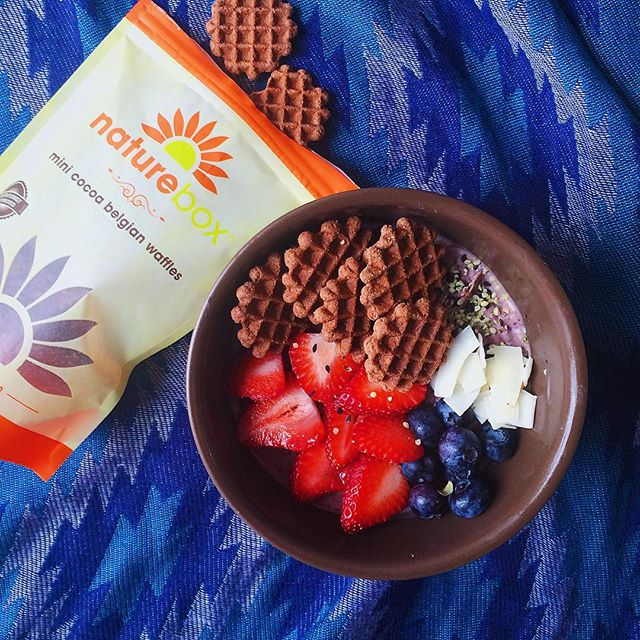 @thecuttingveg
#4: Ditch the sugary cereal
Base – Fruit Smoothie
Toppers – Granola, nuts & berries
Okay clearly Georgie from In It 4 The Long Run, knows what she's doing when it comes to creating breakfast bowls that are downright Instagram-worthy. To re-create: start with your favorite fruit smoothie, top with Chocolate Chia Granola, fresh strawberries, Sweet Blueberry Almonds, and a drizzle of peanut butter.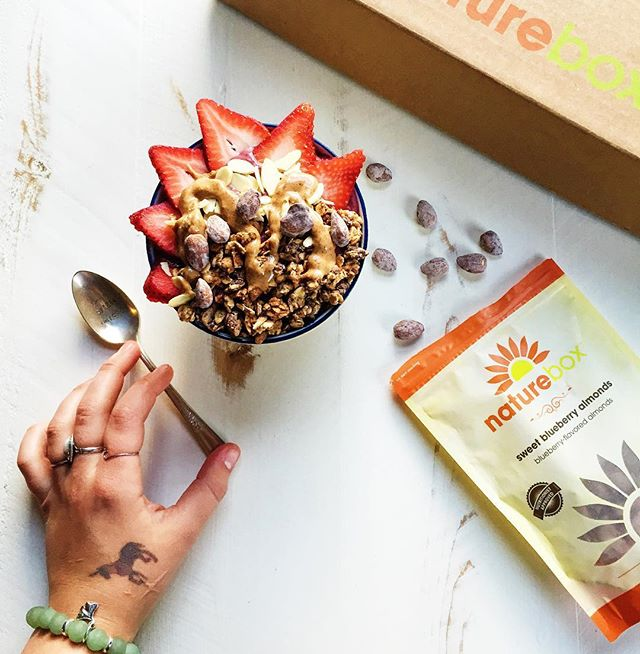 @init4thelongrunblog