Back to school season is in full swing and packing a healthy lunch that your kid will actually eat and enjoy can be stressful during this busy time. We've teamed up with Joanna Goddard from Cup of Jo to put together a few simple tips to make packing school lunches easier for you and more enjoyable for your kids.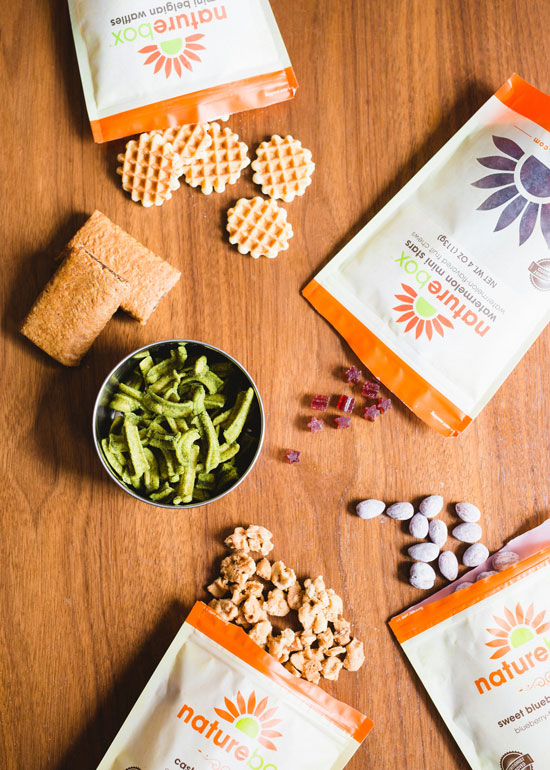 Some of Joanna's favorite ways to tackle the daily dilemma of what to pack for lunch:
1. "Create a list of lunch ideas with your child. If I blank on what to pack (happens more often than not first thing in the morning!), I'll glance over the giant list we made together: Oh, yeah, banana pancakes; oh, right, grilled cheese."
2. "Make one vegetable for the week. We choose a trusty veggie — broccoli, peas, sweet potato fries — and make a ton of it on Sunday nights. Then we put that vegetable in lunches all week long. Our kids don't seem to mind the repetition!"
3. "Write a secret message. If you scratch a note on the skin of a banana using a toothpick, it will magically appear a few minutes later. I've never done this, but I'm planning to draw a car on the first day of school."
Looking for some tasty snacks to include? We've got plenty of lunch-friendly options your little ones are sure to love! A few of our staff picks are:
Need more inspiration to get you started? Check out these delicious ideas from Cup of Jo.
Meatballs, Guacamole bites , banana, blueberries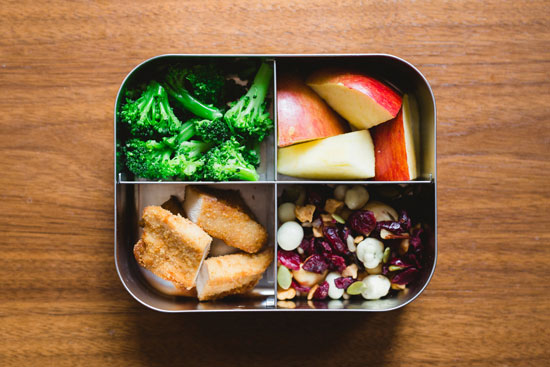 Broccoli, apples, Probiotic Power Mix , chicken fingers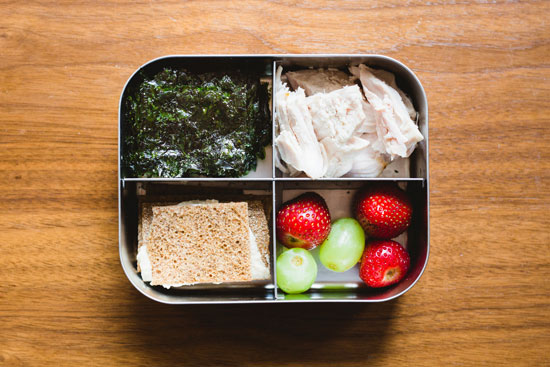 Dried seaweed, rotisserie chicken, tiniest grape & strawberry kabob, hummus & crackers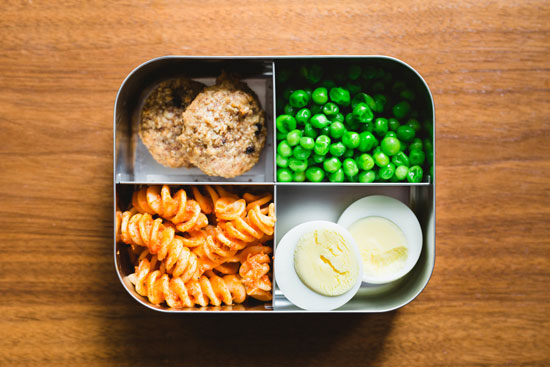 Blueberry Nom Noms , peas, egg, pasta
Photos by Nicki Sebastian for Cup of Jo. See Joanna's full post here.
What are some of the favorite foods your kids like to pack for lunch?
Sign up for NatureBox today and get snacks delivered straight to your door. With over 100 thoughtfully sourced snacks to choose from, you've got plenty of options to satisfy even the pickiest eater.