Costume? Check. Goodies for the trick-or-treaters? Check. As you gear up for a spook-tacular Halloween, all that's left to think about is the party menu.
We've rounded up some deliciously wholesome ideas to die for! Read on for tips on cheesy broomsticks, and a "bloody" topping to your favorite cupcake recipe…
1. Tie together some Cheesy Broomsticks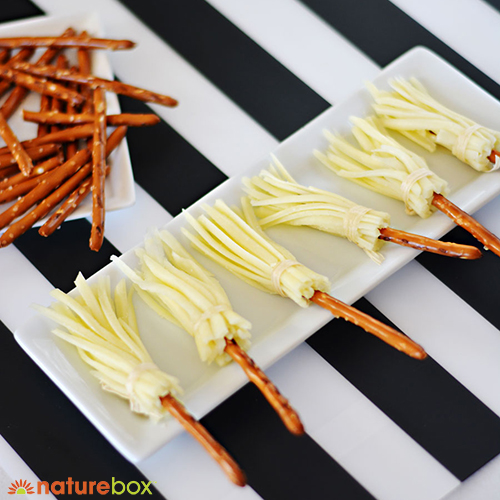 To make these witches' broomsticks, lay a pretzel stick and some shredded cheese on some baker's twine. Grab the ends of the twine and tie a knot. Just be sure not to eat the twine when serving!
2. Whip up "Trick or Beet" Brownies
This delightfully chocolaty recipe has a surprising nutrient boost – beets! Guilt-free dessert has never been so fun. Bonus points for any added Halloween decor.
3. Make Dark Chocolate Yogurt-Dipped Apples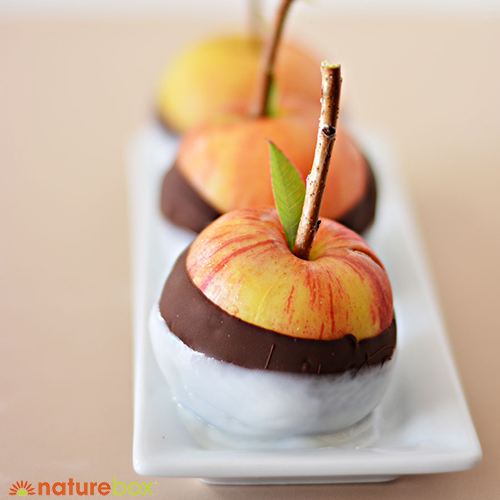 Nix the apple-bobbing and go straight for a dipped treat! These apples are dipped in dark chocolate and yogurt for a bewitching treat.
4. Bake Spiced Applesauce Bars with Pumpkin Frosting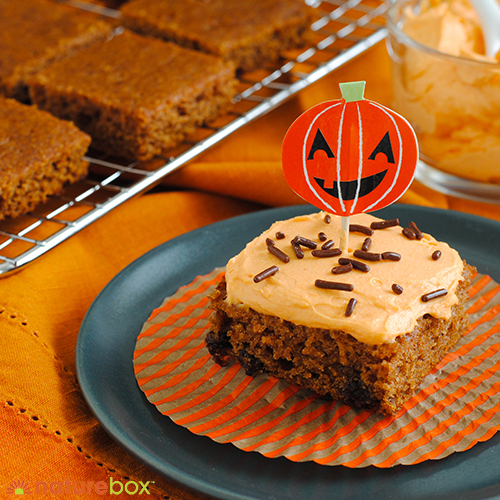 These applesauce bars offer an applelicious flavor that's perfect for any fall occasion. Serve them with pumpkin frosting and sprinkles for some quick flair.
5. Make fake blood for cupcakes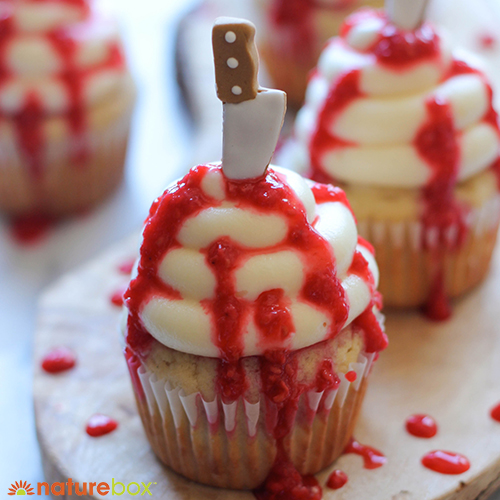 Drizzle raspberry (or even strawberry) puree on your favorite desserts for a perfectly natural, yet slightly sinister effect. Here, we trickled the puree over classic vanilla cupcakes for maximum gore.
Get more healthy ideas and delicious snacks by joining NatureBox. Sign up today to kick off your membership with a free trial!