Planning your menu for Valentine's Day? Whether you have hours to prep or only five minutes, these little berry shooters are the perfectly romantic dessert. Surprise your sweetie with these sweet treats, or make them together!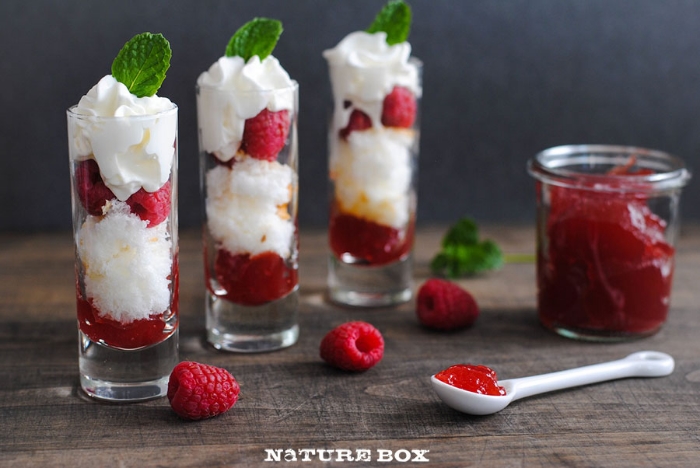 Serves: 4
Prep time: 5 minutes
Ingredients:
2 tablespoons raspberry or strawberry jam
One slice vanilla angel food cake, crumbled
1/2 cup fresh raspberries
1/4 cup whipped cream
4 mint leaves, for garnish (optional)
Directions:
1. In four (2-ounce) shooter glasses, layer jam, cake, raspberries and whipped cream. Garnish with mint leaves, if desired, and serve immediately.
Still hungry? Check out our 7 ideas for turning snacks into meals!
Pics or it didn't happen! When you whip up this recipe, post it on Instagram or Facebook with the hashtag #natureboxrecipe so we can like and reshare it!
Get more healthy ideas and delicious snacks by joining NatureBox. Sign up today to get 50% off your first box!