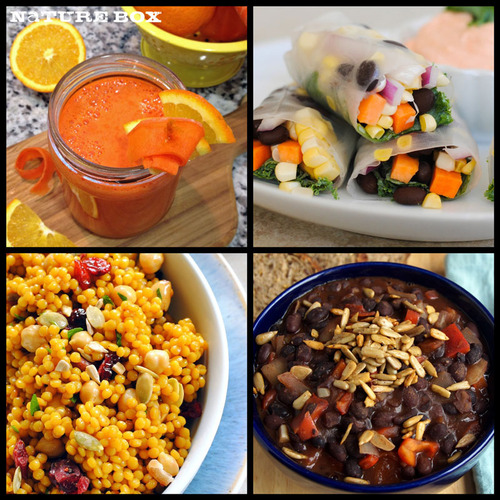 We love pumpkin just as much as the next squash fiend but with Halloween around the corner, we're thinking outside the gourd! Here are five deliciously wholesome recipes that are predominantly orange or black in color. From fresh carrot juice to sweet potato spring rolls, and black bean chili to curried couscous, there's an idea for every meal of the day!
Want more? Check out our 5 sweet potato ideas!
Get more healthy ideas and delicious snacks by joining NatureBox. Sign up today to get 50% off your first box!