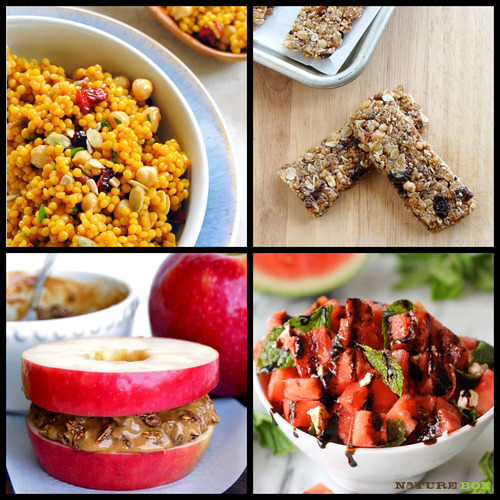 "Homemade" doesn't have to mean "time intensive." We've rounded up some of our favorite recipes that you can whip up in 15 minutes or less from start to finish. From breakfast to dinner, to snacking in between, here are five tasty suggestions:
Plus, check out our easy-to-pack picnic recipe ideas!
Get more healthy ideas and delicious snacks by joining NatureBox. Enter coupon code NATURE for 25% off your first month subscription!