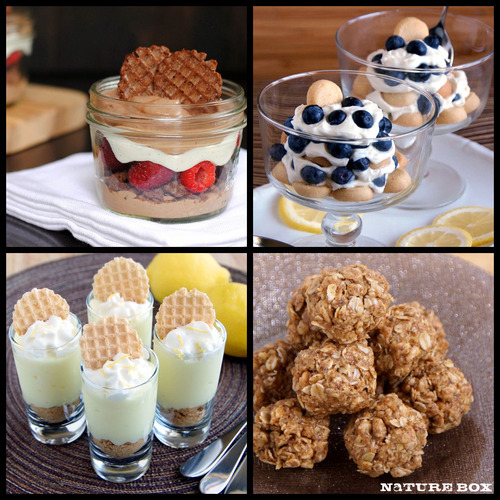 Who doesn't have a sweet tooth? Chocolate, lemon, vanilla – you name it, we love it. But not everyone has the time to bake bread or cake. Here are five of our favorite 10-minute desserts! These tasty treats can be prepared in 10 minutes or less:
Want more? Check out our 5 tailgate treat ideas!
Pics or it didn't happen! When you whip up this recipe, tag it on Instagram with #natureboxrecipe or post it on our Facebook Page so we can check it out!
Get more healthy ideas and delicious snacks by joining NatureBox. Sign up today to get 50% off your first box!