Sure, summer might be over but here at NatureBox that only means one thing – the return of our favorite seasonal snacks! It's been a long, grueling summer without them, but our meltable snacks are finally back from summer vacation. Just for the hell of it, we decided to welcome them back in true fashion and see how long they'd really last in the summer heat. Because, why the hell not? (Well, we had to fake the "summer" heat, but you get the idea.)
Dark Cocoa Almonds (1st place)
We know, we know. Why on earth would we think Dark Cocoa Almonds wouldn't melt in the heat? This just screams 'no chance in hell'. Well, for your information, these lasted longer than the Greek Yogurt Pretzels due to the thick coat of dark cocoa. However, you probably wouldn't want a mountain of almonds held together by melted chocolate – how do you even start to eat it?
Snack hack pro-tip: Play it safe and add it to your trail mix or get crazy and try mixing it with our Sriracha Roasted Cashews, Cranberry Medley, or Sweet Blueberry Almonds.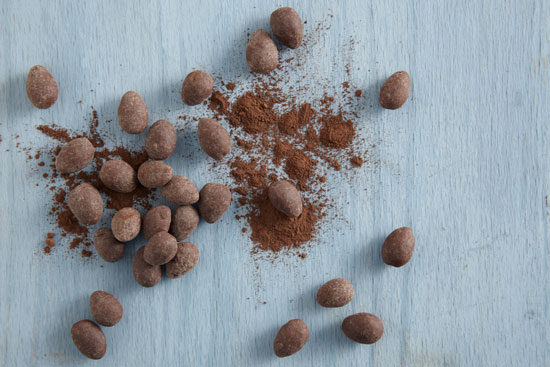 Greek Yogurt Pretzels, Strawberry Greek Yogurt Pretzels, and Blueberry Greek Yogurt Pretzels (2nd place)
It's no surprise that these bite-size pieces of heaven didn't make it far in the competition. And sadly, the different flavors didn't change anything. Although, they would make an interesting tie-dye snack…(idea for our next experiment?)
Snack hack pro-tip: Since these pretzels are coated with Greek yogurt, they're higher in protein than regular yogurt-covered pretzels – leaving you feeling guilt-free. Mix them into your yogurt for breakfast or top your frozen yogurt off for dessert. Or, if you don't like your yogurt with a side of yogurt, try mixing it into some cookie dough!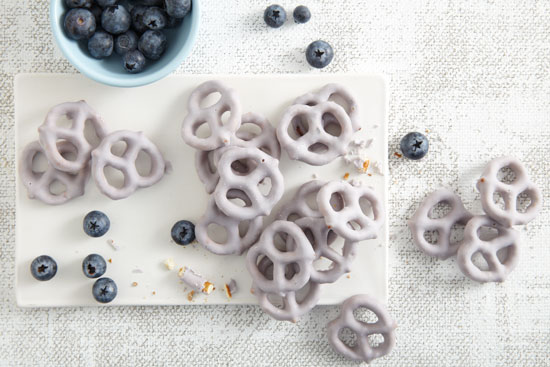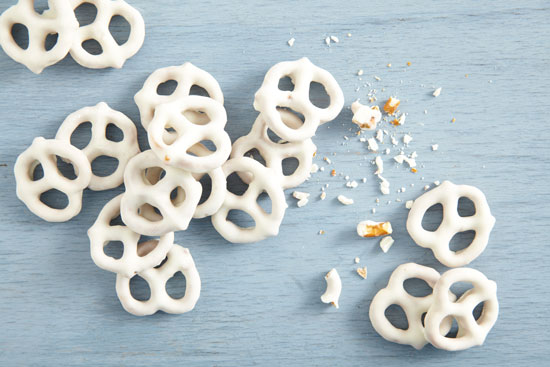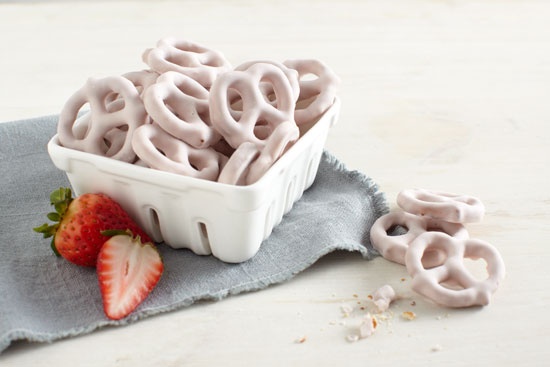 Peanut Butter Graham Jam (3rd place)
Jam out with your grahams out! The newest addition to our seasonal lineup didn't last at all in the sun (or at all for that matter – it was gobbled up in 2.5 seconds), but it was well worth the shot. Who wouldn't want to lick gooey, melted peanut butter off their hands?
Snack hack pro-tip: You really don't need much else to enjoy this snack, but you can toss it between two pieces of bread and say you reinvented the PB&J. We won't tell!
Cinnamon Yogurt Mini Grahams (4th place)
Another new addition to our Catalog and these mini grahams are totally addicting. Coated with yogurt and sprinkled with cinnamon, these bad boys didn't stand a chance in the heat. But hey, we didn't want them to feel left out, did we?
Snack hack pro-tip: Smear some peanut butter on these grahams for extra energy or chocolate hazelnut spread for the ultimate indulgent treat.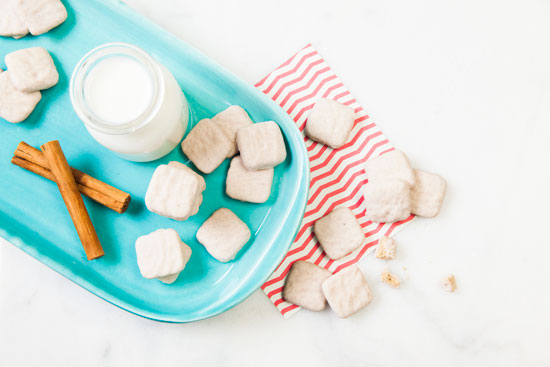 Turns out, when you use premium ingredients like real chocolate and Greek yogurt, they don't last long in the sun. To provide you with the best quality snacks, we're keeping them for the cooler seasons so you don't get a bag of melted snacks. #NatureBoxFTW
What meltables do you want in your mouth?