This is a fun idea to surprise the kiddos with after school: a simple yogurt bar!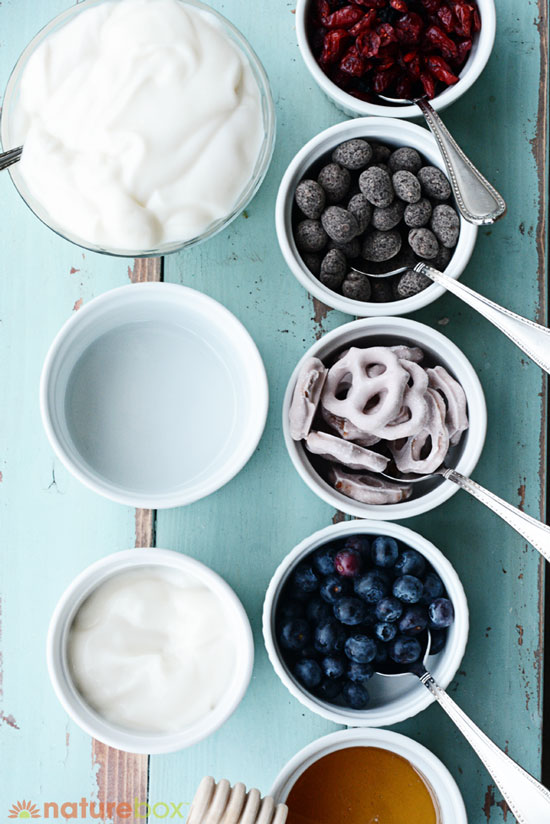 Every once in a while, we have an afternoon with no activities…no piano lessons, no basketball practice, no "stuff". I love to take advantage of those times to make after school snacks a little more fun. It's neat to set up a serve-yourself station so kids can make a treat customized to their own tastes. Using plain Greek (or regular) yogurt and setting out some topping options isn't elaborate…but it still puts a grin on everyone's face! I also love doing this when my kids have friends over after school (hello, cool mom points!).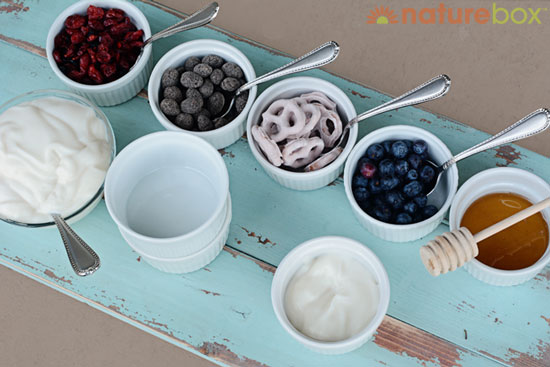 Just set out the bowls, toppings, and yogurt, and it's ready to go. I love to use NatureBox Cranberry Medley, NatureBox Dark Cocoa Almonds, NatureBox Strawberry Greek Yogurt Pretzels (that makes it kind of yogurt on yogurt…but these pretzels really are to die for!), fresh fruit (we love blueberries), and honey for a sweet drizzle on top.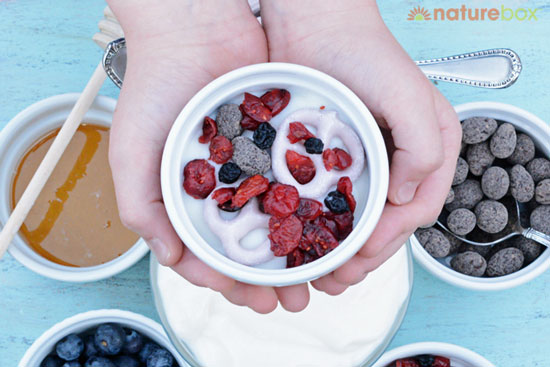 And then let them do their thing…some kiddos will pile every option on! Some may just choose a few. My kids love making this just to their own taste preferences.
This would also be fun in the office with co-workers or for any gathering. The options are so limitless…and delicious!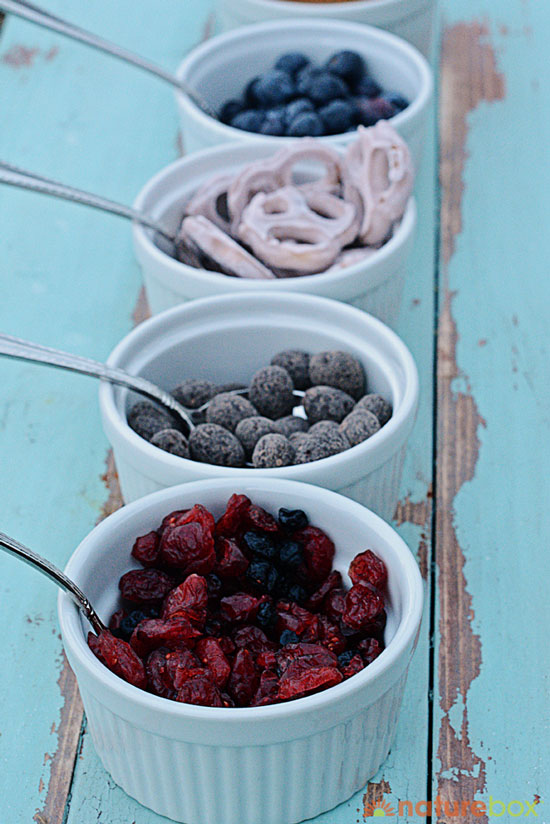 What kinds of things do you top your yogurt with?
Get more healthy ideas and delicious snacks by joining NatureBox. Sign up today to kick off your membership with a free trial!
Kristi Dominguez is a former event planner and part-time graphic designer. She blogs at IShouldBeMoppingTheFloor.com where she tackles projects to turn her cookie-cutter home into something more exciting. A lot more exciting.