Need some quick ideas on snacks before your kiddo's big game? I've got you covered with a few super simple ideas.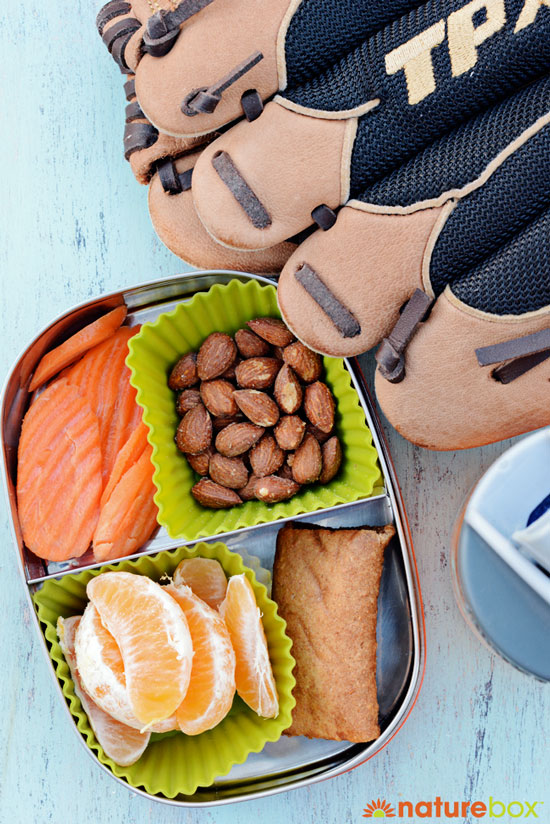 It's getting to be that time in our home. My kids have been in piano year round, basketball just started, and baseball sign ups are coming up. Between both of my boys' activities, life gets quite hectic. Since they sometimes go straight from school to a game, I like to make sure they get some fuel along the way (because sometimes there is, yet another, activity after the game, too!).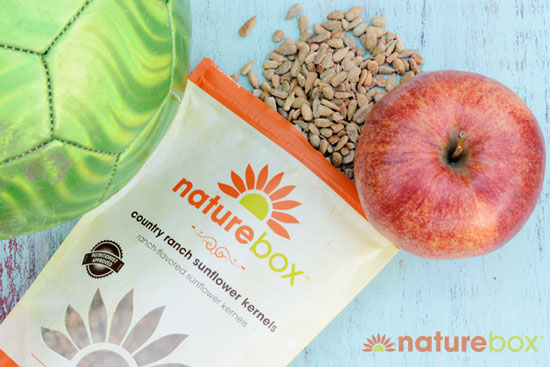 Grabbing a bag of sunflower seeds and a piece of fruit is always a hit. The seeds have a good amount of protein to keep them going for a while. These are my boys' new faves: the NatureBox Country Ranch Sunflower Kernels.
If we're facing a double header, I know I'll need a bit more snackage for my ball player. I use one of our lunch tins to fill it full of yumminess. This one above includes NatureBox Citrus Kick Almonds, a tangerine, carrots, and a NatureBox Whole Wheat Raspberry Figgy Bar. I always make sure a thermos has plenty of water, too.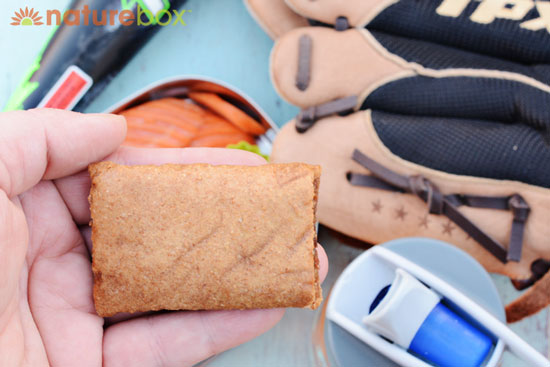 The Figgy Bars are such a nice, substantial treat to keep us full and happy!
Almost time to play ball!
Get more healthy ideas and delicious snacks by joining NatureBox. Sign up today to kick off your membership with a free trial!
Kristi Dominguez is a former event planner and part-time graphic designer. She blogs at IShouldBeMoppingTheFloor.com where she tackles projects to turn her cookie-cutter home into something more exciting. A lot more exciting.