Cantaloupes are a great way for you and your kids to get more vitamin A, a nutrient that helps promote healthy eyes and clear vision. These melons are also rich in digestion-friendly fiber and energizing B vitamins.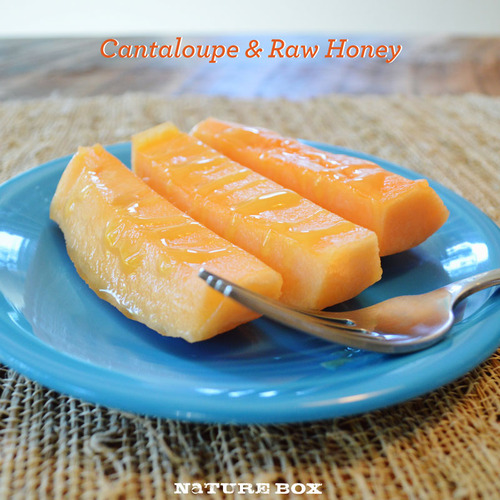 For a healthy and delicious afternoon snack, treat your children – or yourself – to fresh cantaloupe drizzled in raw honey!
Get more healthy ideas and delicious snacks by joining NatureBox. Enter coupon code NATURE for 25% off your first month subscription!
Margaux J. Rathbun, B.S., N.T.P. is a passionate foodie who works as an international media nutritionist. Her mission is simple: to share her love of authentic wellness with the world. You can read more from Margaux at AuthenticSelfWellness.com.