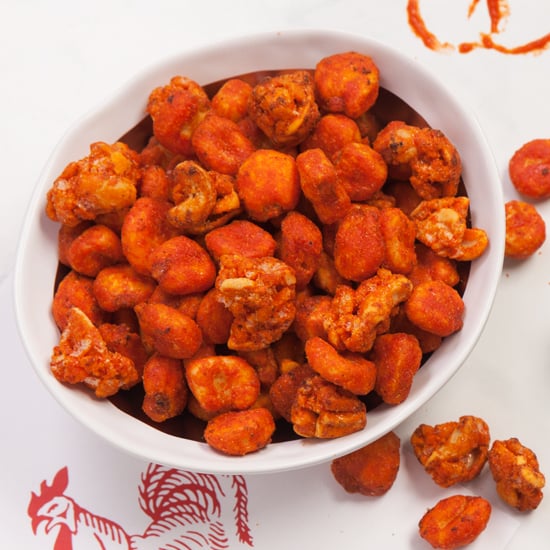 It might be time to tweak your diet: According to a landmark study on spicy food consumption, the "no pain, no gain" principle really does hold water. With a sample size of 0.5 million adults, Chinese researchers discovered that participants who ate spicy foods at least six days per week were 14 percent less likely to die by any cause during the study than their abstaining peers.
Whether for spicy foods' health benefits or simply for their flavor, an increasing number of consumers are turning up the heat. Food and beverage supplier Kalsec found that the market for hot and spicy foods grew by 5 percent in 2017, upping the category's compound annual growth rate since 2007 to 20 percent.
But while there are more spicy foods on the market than ever, not all spicy snacks are created equal. Because heat is an inexpensive way to spice up low-quality foods, a sizeable portion of spicy office snacks fall into the "junk food" category. Despite spice's health benefits, it alone can't boost productivity and retention like all-around healthy office snacks can.
Spicy, Tasty, and Healthy Snacks

Chances are, a growing portion of your team has a taste for spicy office snacks. To satisfy them while reaping the benefits of healthy snacks, consider the following wholesome options:

1. Kung pao pretzels
Let's be honest: Unseasoned pretzels are pretty boring. Although you could dip them in something exciting, why not start with a spicier office snack? These kung pao pretzels are seasoned with a secret blend of Asian spices to turn up the heat on your tongue. With no saturated fat or cholesterol and just 2 grams of sugar per serving, they only taste unhealthy. If you have your heart set on dipping, try them with a ranch, honey mustard, or sriracha sauce.
2. Chile mango
If spicy and fruity are two flavor categories you wouldn't put together, you'd be wrong. Dried to bring out the mango's natural sugars, this healthy snack is dusted with chile and hibiscus powders for a sweet-floral-hot flavor trifecta. Although this office snack contains no fat, cholesterol, sodium, or added sugar, we promise you won't miss them. Plus, it's got essential minerals like iron, potassium, and calcium, which you won't find in most spicy snacks.
3. Jalapeño white cheddar popcorn
What could be better than white cheddar popcorn? What about spicy white cheddar popcorn? This office snack is made with real cheddar cheese and jalapeño pepper to add some zing to popcorn's admittedly plain base. Although it includes some fat and added sugar, this healthy snack does pack a few grams of protein and fiber into every serving. For a slightly less healthy variation, mix it with our kettle corn to give the salty, spicy flavors a sweet backdrop.
4. Spicy alehouse mix
Bar snacks are never quite as good as they sound after a beer or two, are they? Fortunately, this alehouse mix doesn't need alcohol's help to taste delicious. To a base of peanuts, almonds, and pretzels, we apply chili powder, garlic, and cayenne pepper. The result is a complex, crunchy snack spiced up with multiple sources of heat. With 7 grams of protein per 30 gram serving, they're a great way to build your muscles alongside your pain tolerance.
5. Sriracha roasted cashews
Cashews may be native to Brazil, but they're the perfect vehicle for sriracha's southeast Asian spice. This office snack's spicy, sweet, and salty flavors blend surprisingly well with the mellowness of the nut beneath, which delivers 4 grams of protein and 9.5 grams of unsaturated fat per serving. Toss them back by themselves, build a spicy trail mix, or crush them for rimming Bloody Marys at your next office soiree.
6. Pepper jack cheese bites
If you're ever tempted to eat pepper jack cheese right off the block, you'll love this office snack. It's nothing more (or less) than puffed monterey jack cheese with jalapeño peppers puffed to crunchy perfection. Because it's cheese, it doesn't score so well in the saturated fat sector; in the protein and calcium categories, though, it's a star. Try this healthy snack with the jalapeño white cheddar popcorn for a double dose of cheesy, spicy goodness.

You don't have to defend your love of spicy foods to us. You do, however, have to keep an eye on the nutritional profile of your spicy office snacks. Flamin' Hot Cheetos and Taco Bell may taste good, but the health benefits of their heat are overshadowed by their sky-high saturated fat and sodium content. Choose wisely, and you truly can have spicy, tasty, and healthy all in one office snack.