This baseball-themed box is perfect to pack for a game or even for a cute back-to-school lunch.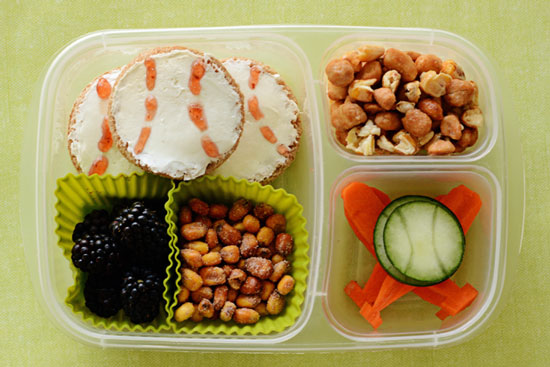 Whether it's a professional game or a local team (or even your office league), heading out to a baseball game is always fun. Celebrate the season with this fun and easy lunch idea. This box contains open-faced sandwiches smeared with light cream cheese and strawberry jam laces. I placed my jam in a sandwich bag and then cut off the tip to pipe the laces on. I let the sandwiches sit in the refrigerator a bit to "set". That way, they don't make a mess once they're in the box.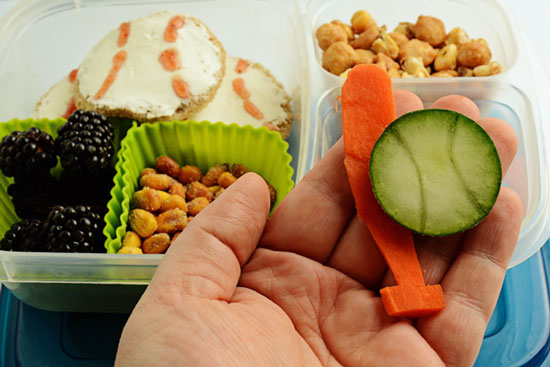 Also in this box are blackberries, carrots, cucumber, and two baseball-like snacks: NatureBox's Sweet Kettle Crunch and Cinnamon Swirl Kettle Kernels. I think my favorite part was making the baseball bat carrots and cucumber balls.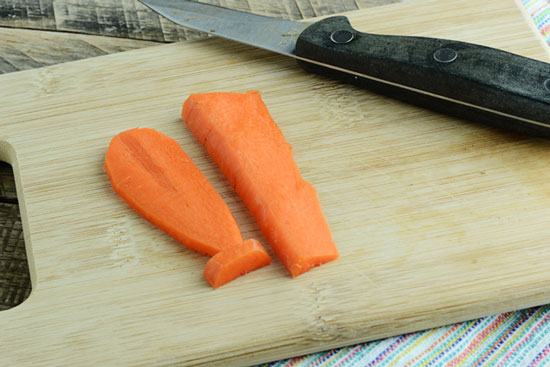 These are actually simple to create. I slice a carrot into thin pieces then carve a bat shape out of it. The cucumbers were even easier….just slice and cut laces into them. This particular idea was from the Keeley McGuire Blog.
PLAY BALL!
Looking for more delicious and fun kid-friendly inspirations? Check out our lunch box ideas!
Get more healthy ideas and delicious snacks by joining NatureBox. Sign up today and get your first box on us!
Kristi Dominguez is a former event planner and part-time graphic designer. She blogs at IShouldBeMoppingTheFloor.com where she tackles projects to turn her cookie-cutter home into something more exciting. A lot more exciting.