Looking to hibernate to beat the heat this summer? Try this Bear in a Blanket recipe for a cute and fun take on brown rice and eggs.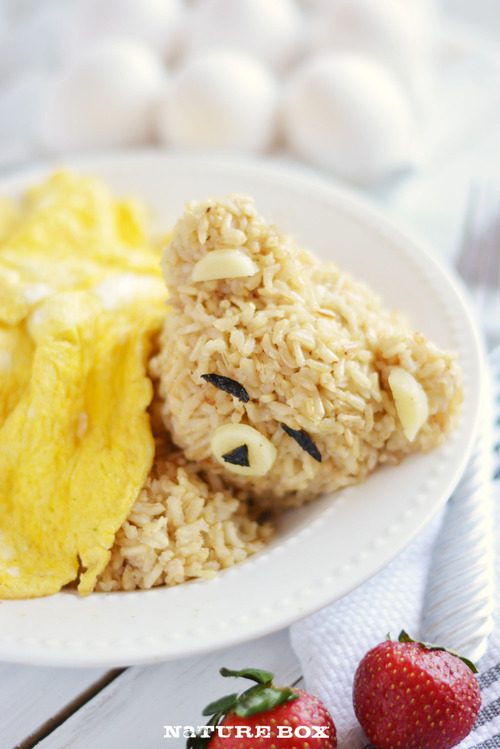 Serves: 1
Prep time: 20 minutes
Cook time: 50 minutes
Ingredients:
1 cup brown rice
2 scrambled eggs (for the blanket)
Small, thin slices of cheese (for the ears and nose)
Small, thin slices of black olive (for the eyes and nose)
Directions:
1. Cook brown rice on stove top as directed on bag, or about 45-50 minutes.
2. Scramble eggs with a pinch of salt on med/high temperature on a lightly buttered skillet pan.
3. Assemble the bear in a blanket: Place about 1/2 cup of rice in the middle of the plate to form the bear's body. Then scoop a medium size ball of rice to form the head. To form the bear's ears, use a small amount of rice by shaping it like a half circle. Place the omelet on top of the bear's body to form the blanket. Attach the olive and cheese slivers to form his ears, nose and eyes.
Still hungry? Try these other breakfast recipes!
Pics or it didn't happen! When you whip up this recipe, post it on Instagram or Facebook with the hashtag #natureboxrecipe so we can like and reshare it!
Get more healthy ideas and delicious snacks by joining NatureBox. Sign up today to get 50% off your first box!