Sure, you could spend hours in the kitchen attempting to make creme brulee but seriously who's got the time? Put away the blow torch, sit back and grab a bag of these tres delicious peanuts—inspired by the real thing.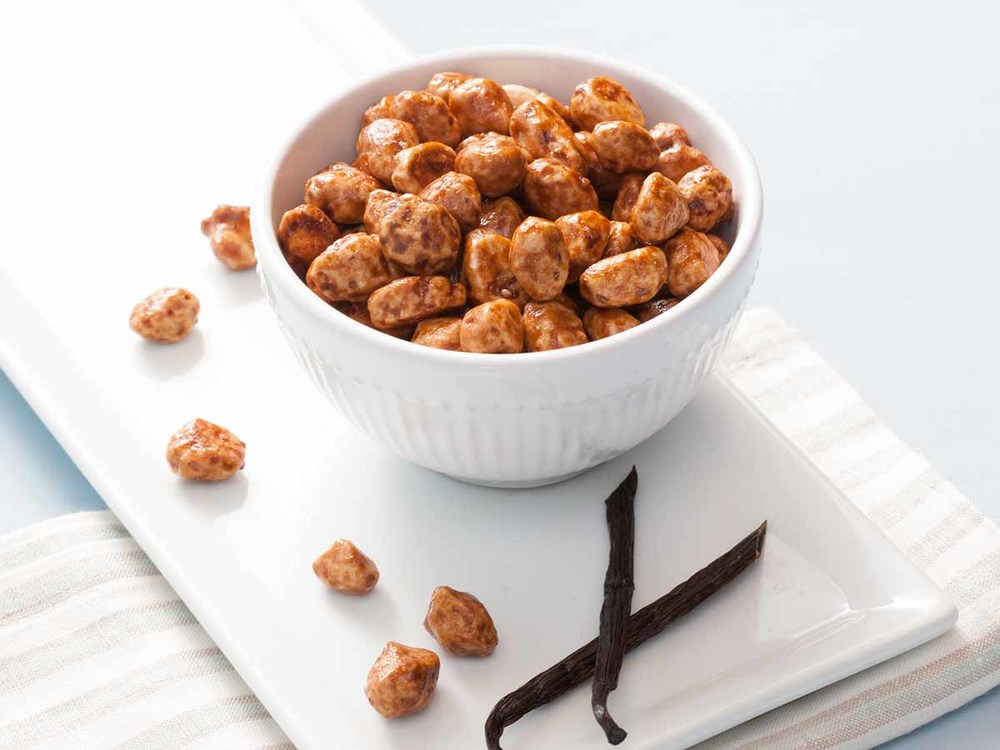 Travis Rea, Director of Product Innovation, says "We wanted to capture the texture, crunch and flavor of creme brulee in a new, unique form." Yep, we totally nailed it.
First, we started with whole, extra-large Virginia peanuts, then gently roasted them in small batches. True to it's French form, we added a crisp sugar coating that perfectly achieves a crunchy creme brulee-like shell.
From our Nutritionist
In case you're on the fence about these, our in-house Nutritionist Maya says, "As a source of heart-healthy nutrients, peanuts boost this chic snack's nutritional profile." Okay, we're in.
Staff Pick
Nomsters go nuts for these (see what we did there), when these make an appearance at the office snack corner. We're not naming names, but these seem to disappear in a matter of minutes. (Ah-hem, Sales team).
Pro Tip
Looking for a healthy dessert alternative? Try topping plain Greek yogurt with these peanuts for a sweet treat balanced by protein, calcium, and healthy fats.
Fun Fact
The name literally translates to "burnt cream" but Creme Brulee sounds a lot nicer doesn't it?