To celebrate Cinco De Mayo, we asked our employees to whip up their best guacamole recipe for the ultimate showdown. After hours of taste-testing and several pitchers of margaritas later, we present to you the winner of the 2016 NatureBox Guac Off.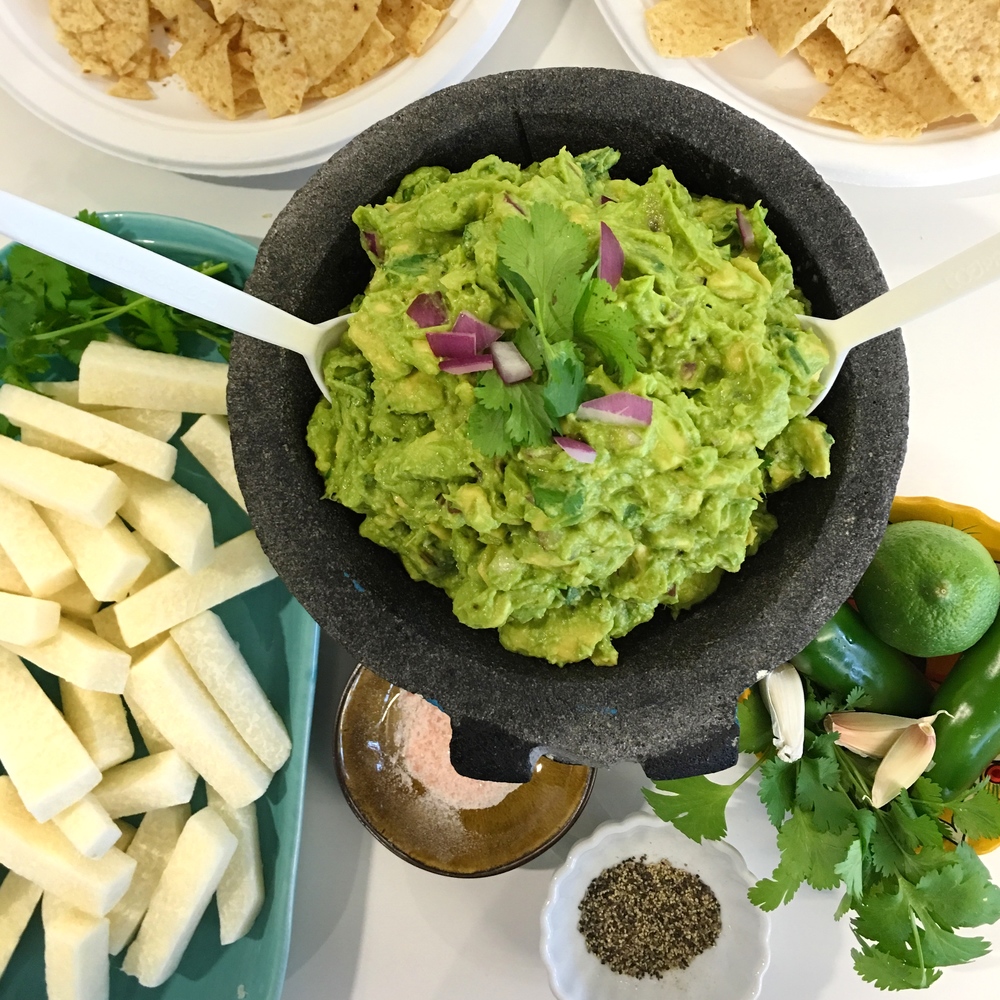 Best-Ever Guacamole
Winner: Derek Edwards, Designer
For maximum results, start with perfectly creamy and ripe avocados. Pro Tip: Peel back the small stem or cap at the top of the avocado. If it comes away easily and you find green underneath, then you've got a winner.
Ingredients:
8 ripe avocados
1 small red onion diced
3 cloves garlic finely chopped
3 tbs coarsely chopped cilantro
Juice from 4 limes
Himalayan pink salt and ground pepper to taste
Directions:
Grind 1/3 of garlic, 1/3 of the onion and 1/3 cilantro in your Molcajete.
Add paste to separate bowl. Add the avocado and gently mix in the remaining garlic, onion and cilantro. Also add lime and salt/pepper to taste.
Add guacamole back to the molcajete and garnish with cilantro.
Serve with sliced Jicama and Masa Crisps