by NatureBox Nutritionist Kat Brown, MS RD RYT
Inspired by our August "Snacks From Around the World" box, we're taking a quick trip to the Far East to explore some different Asian cuisines. Grab your passport appetite, and come join us!
We're back to our "Beyond the Takeout Menu" series, which we hope will give you a quick guide to the healthier side of Asian cuisine and open your eyes to the vast array of options to choose from. Missed the first one? Check out "Curry On Over to the Spice Cabinet." Stay tuned tomorrow for Part III!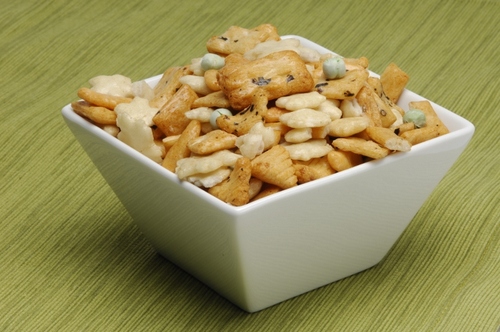 The Northeast Asian food culture emphasizes sauces using oils and spices, contrasts between fried tempura foods and raw foods in traditional Japanese preparation methods, and the use of grilling or sautéing in Korean cuisine. Traditional Chinese meals are often prepared with specific combinations of ingredients for their healing properties, and much of Chinese cuisine focuses on grains, vegetables, and fruit. Other nutritional benefits that abound in these regions include the liberal use of heart-healthy fish in Japanese cuisine, and kimchi, served with meals in Korea, known for its "friendly bacteria" probiotics and high vitamin content.
Get more healthy ideas and delicious snacks by joining NatureBox. Enter coupon code NATURE for 25% off your first month subscription!
Kat Brown, MS RD RYT is a San Francisco Bay Area based Registered Dietitian and Yoga Teacher. As a nutrition counselor, writer, cook, and yogini she seeks to inspire others to nourish themselves and live balanced, fulfilled lives.