Classic nachos doesn't have to be served with meat. We added black beans, refried beans, corn and fresh avocado for a comforting but guilt-free dish!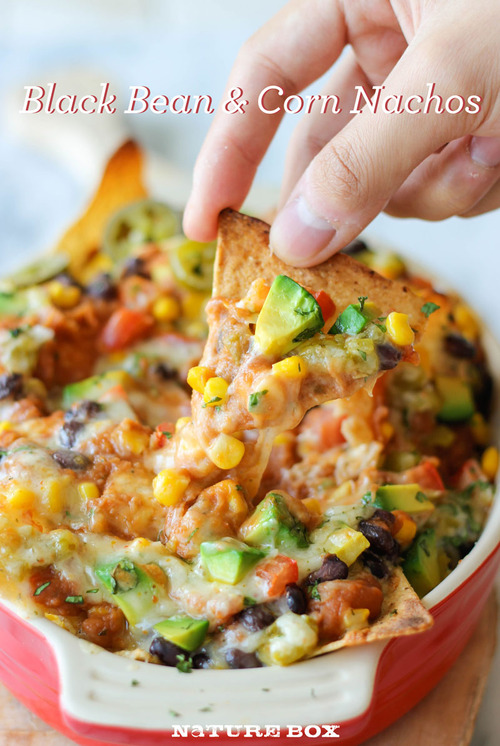 Serves: 4
Prep time: 10 minutes
Cook time: 10 minutes
Ingredients:
4-5 cups tortilla chips
1 1/2 cups Monterey Jack cheese
1 avocado, halved, seeded, peeled and diced
1 roma tomato, diced
1/2 cup canned black beans, drained
1/2 cup refried beans
1/3 cup canned corn kernels, drained
1/4 cup green chilies
Pickled jalapeños, for serving
Directions:
1. Preheat oven to 375 degrees F. Lightly coat an 8 x 8 baking dish with nonstick spray. Spread tortilla chips into the prepared baking dish. Top with cheese, avocado, tomato, beans, corn and green chilies.
2. Place into oven and back until cheese has melted, about 10 minutes. Serve immediately, garnished with pickled jalapeños, if desired.
Still hungry? Try our other avocado recipes!
Pics or it didn't happen! When you whip up this recipe, post it on Instagram or Facebook with the hashtag #natureboxrecipe so we can like and reshare it!
Get more healthy ideas and delicious snacks by joining NatureBox. Sign up today to get 50% off your first box!