Who says you can't have quinoa for breakfast? Start your day off right with this protein-packed quinoa breakfast bowl with a touch of tart sweetness from fresh blueberries and a drizzle of honey!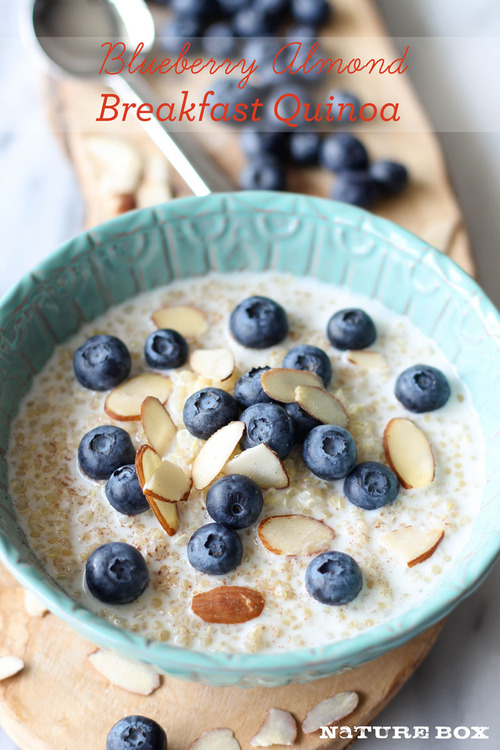 Serves: 4
Prep time: 5 minutes
Ingredients:
2 cups reduced fat milk
1/2 teaspoon cinnamon
1 vanilla bean, seeded
2 cups cooked quinoa
1 cup blueberries
1/4 cup sliced almonds
1 tablespoon honey
Directions:
1. In a large glass measuring cup, whisk together milk, cinnamon and vanilla bean seeds.
2. Scoop the quinoa evenly into serving bowls. Serve immediately with milk mixture, topped with blueberries, almonds and a drizzle of honey.
Still hungry? Rustle up our other breakfast recipes!
Pics or it didn't happen! When you whip up this recipe, post it on Instagram or Facebook with the hashtag #natureboxrecipe so we can like and reshare it!
Get more healthy ideas and delicious snacks by joining NatureBox. Sign up today to get 50% off your first box!
Chung-Ah, the author behind Damn Delicious, loves to take simple ingredients and transform them into sophisticated and elegant meals.