Father's Day is just around the corner and we've got the perfect recipe to show Dad how much we love him. Forget the tie this year – this Bourbon-Glazed Grilled Chicken will keep all dads coming back for more.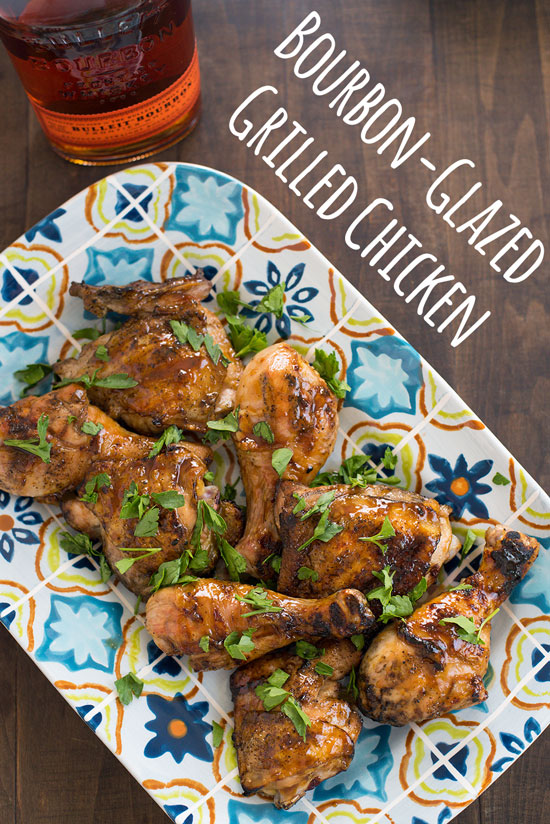 Serves: 4
Prep Time: 10 minutes
Cook Time: 18 minutes
Ingredients:
3/4 cup bourbon whiskey
1/2 cup light brown sugar
2 tablespoons soy sauce
1 tablespoon apple cider vinegar
1 tablespoon Dijon mustard
1 tablespoon honey
1 tablespoon minced garlic
4 chicken drumsticks, bone-in/skin-on
4 chicken thighs, bone-in/skin-on
Kosher salt and ground black pepper
1/4 cup chopped fresh parsley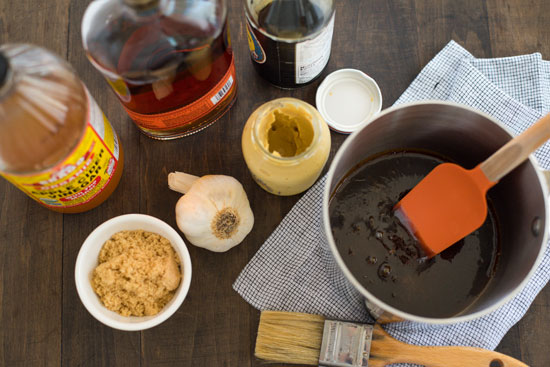 Directions:
1. In small saucepan, whisk together bourbon, brown sugar, soy sauce, vinegar, mustard, honey and garlic. Cook over medium-high heat 6 to 8 minutes or until reduced to a sauce consistency, stirring frequently. Remove from heat and let stand at room temperature. If glaze reduces too much and gets too thick, whisk in 1 teaspoon water at a time until desired consistency is reached.
2. Preheat outdoor grill for direct grilling over medium-high heat. Sprinkle chicken pieces with salt and pepper. Transfer chicken to grill and cook 12 to 14 minutes or until internal temperature reaches 165 degrees F, turning occasionally. Brush chicken with glaze during last few minutes of grilling.
3. Transfer chicken to serving platter and sprinkle with parsley.
4. Serve with NatureBox Sun-Dried Tomato Garlic Kale Chips and a glass of bourbon for the perfect pairing!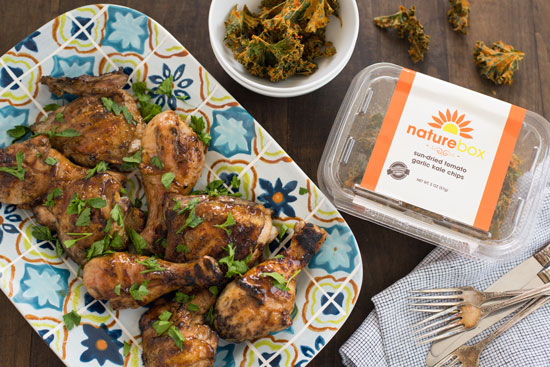 In a time crunch? Check out our 3-step recipes!
Get more healthy ideas and delicious snacks by joining NatureBox. Sign up today to kick off your membership with a free trial!
Lori Yates is a Detroit-area food writer and recipe developer. She is the author of Foxes Love Lemons, where she posts special yet simple original recipes, tips from her culinary school adventures and restaurant reviews. Her mission is to encourage people to enjoy the act of cooking at home. You can follow her on Facebook and Twitter @foxeslovelemons.