Are you ready to up your grilled cheese game? This Caprese Grilled Cheese Sandwich is the perfect way to celebrate National Cheese Day!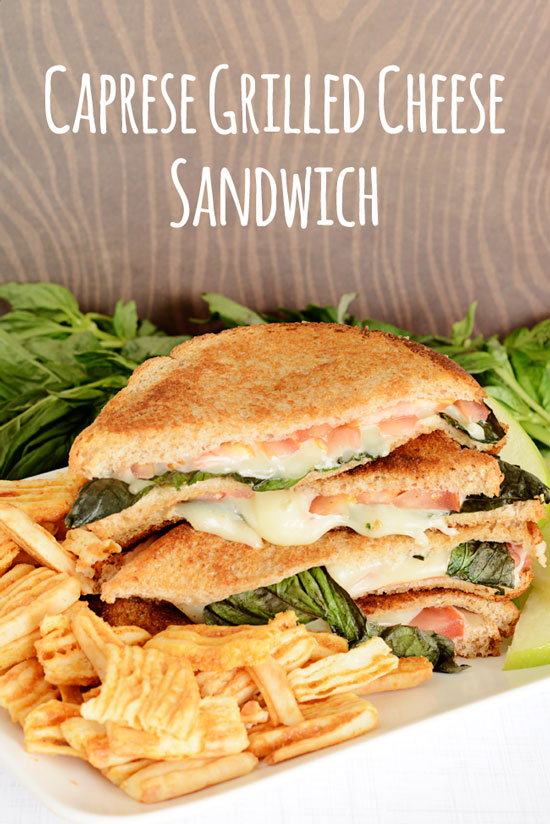 This sandwich has my heart. It has everything I love: a little Italian flavor, melted cheese, and loads of delicious flavor. This will have you rethinking your average grilled cheese.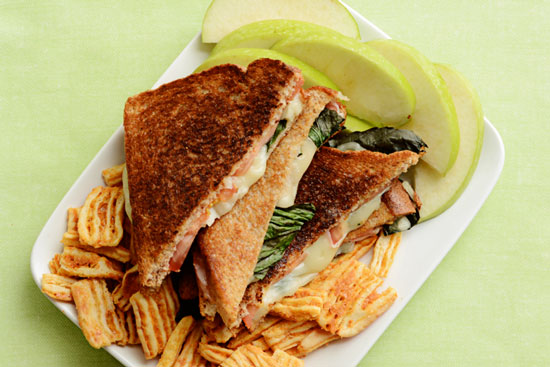 Serves: 2
Ingredients:
2 teaspoons olive oil
1 teaspoon Balsamic vinegar
4 slices whole grain bread
2 slices Mozzarella cheese
1 Roma tomato, thinly sliced
handful of basil leaves
Directions:
1. Combine olive oil and vinegar.
2. Using a pastry brush, spread oil and vinegar on one side of each slice of bread, coating them thoroughly (you will use all of the mixture).
3. Preheat a griddle over medium heat. Build your sandwiches with the oil-side of the bread facing outward. I like to put my cheese on one slice and top with tomatoes and basil, and then the other slice of the bread.
4. Heat the sandwiches on the griddle until cheese is melted and bread begins to turn golden brown (this is a bit darker than a normal grilled cheese due to the vinegar).
This is delicious served with NatureBox Asiago & Cheddar Cheese Crisps and a crisp green apple (I think green apples and cheese go together so well!).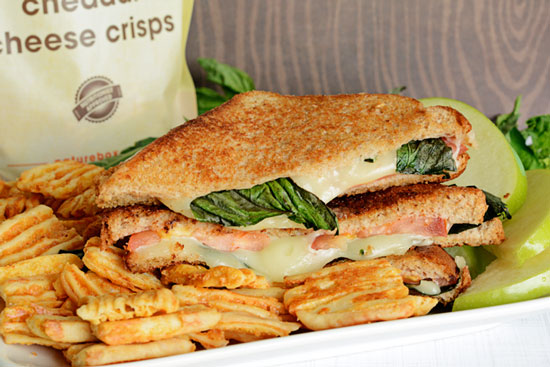 Happy Cheese Day!
Looking for delicious and fun ideas for the kids? Check out our lunch box ideas!
Get more healthy ideas and delicious snacks by joining NatureBox. Sign up today to kick off your membership with a free trial!
Kristi Dominguez is a former event planner and part-time graphic designer. She blogs at IShouldBeMoppingTheFloor.com where she tackles projects to turn her cookie-cutter home into something more exciting. A lot more exciting.