If plain carrot juice isn't your thing, you'll be sure to love this dessert-like take! With almond milk, Greek yogurt, coconut and walnuts, this smoothie is one breakfast that tastes more like a sweet treat!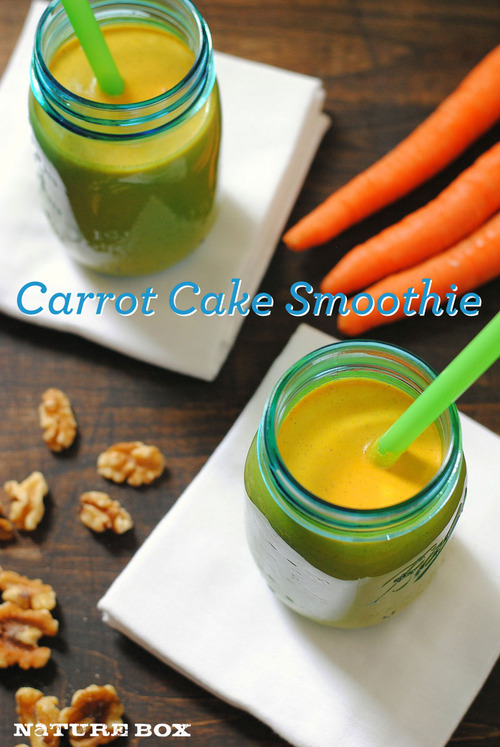 Serves: 4 (about 1 cup per serving)
Prep time: 10 minutes
Ingredients:
4 medium carrots, peeled and roughly chopped
9 ounces nonfat vanilla Greek yogurt
1-1/2 cups unsweetened almond milk
1/4 cup plus 2 tablespoons toasted shredded coconut
1/4 cup plus 2 tablespoons walnuts
1 tablespoon agave nectar
1/2 teaspoon ground cinnamon
1/4 teaspoon ground ginger
1/4 teaspoon ground nutmeg
1/2 cup ice (optional)
Directions:
1. Combine all ingredients in blender until smooth. Serve immediately.
Still hungry? Check out our other breakfast ideas!
Get more healthy ideas and delicious snacks by joining NatureBox. Enter coupon code NATURE for 25% off your first month subscription!
Lori is a Detroit-area food writer, recipe developer and restaurant reviewer. She's usually found in the kitchen cooking up something that undoubtedly involves beets, lemons or coconut for her blog, Foxes Love Lemons. Check out more of her recipes here.