Remember the days of stovetop popcorn? Try our slightly sweet, slightly spicy take on the vintage snack! Pair it with your favorite drink with lots of ice.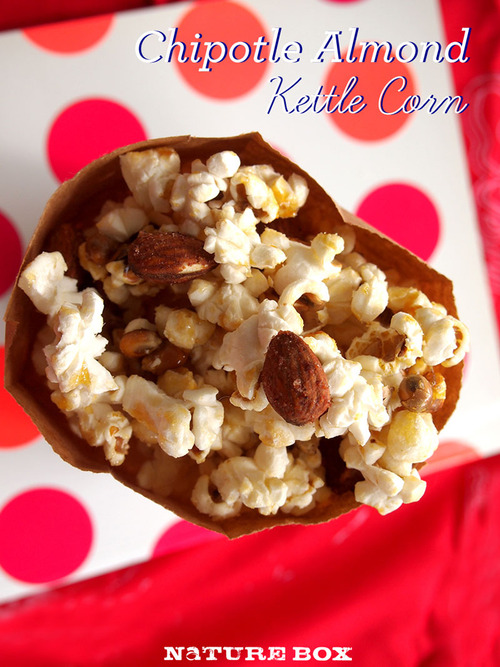 Serves: 2
Prep time: 5 minutes
Cook time: 1-2 minutes
Ingredients:
2 tablespoons grapeseed oil
1/4 cup popcorn kernels
3 tablespoons sugar
1/4 teaspoon salt
1 cup Chipotle Maple Almonds
Directions:
1. In a large pot with a heavy lid, heat the oil and 3 kernels of popcorn over medium heat.
2. When the kernels have popped, add the rest of the kernels and sugar. Replace the lid and gently shake back and forth so the corn pops evenly and gets coated with the melted sugar. This also prevents from the sugar from burning. The popcorn should take about 1 minute to pop.
3. Once the corn has finished popping, pour into a bowl and toss with salt and let cool. Mix with almonds and serve immediately with a great movie!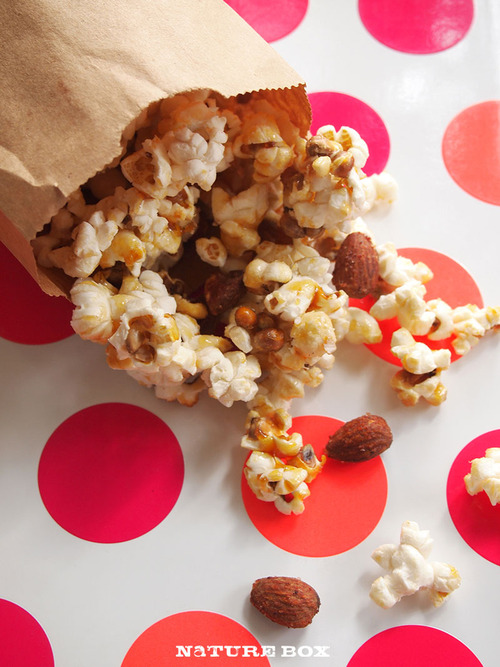 Thirsty now? Try our refreshing drink recipes to go with your popcorn!
Get more healthy ideas and delicious snacks by joining NatureBox. Enter coupon code NATURE for 25% off your first month subscription!
A devout student of flavor, Tsz documents her food adventures at Gastrophoria. In the rare moments she's not planning her next meal, she grows businesses through unique design solutions.