Recipe by Angie of Little Inspiration
Instead of choosing candies for Valentine's day, make these healthy heart shaped fruits covered with dark chocolate. You can gift them for Valentine's day wrapped in some clear foil bags with some baker's twine.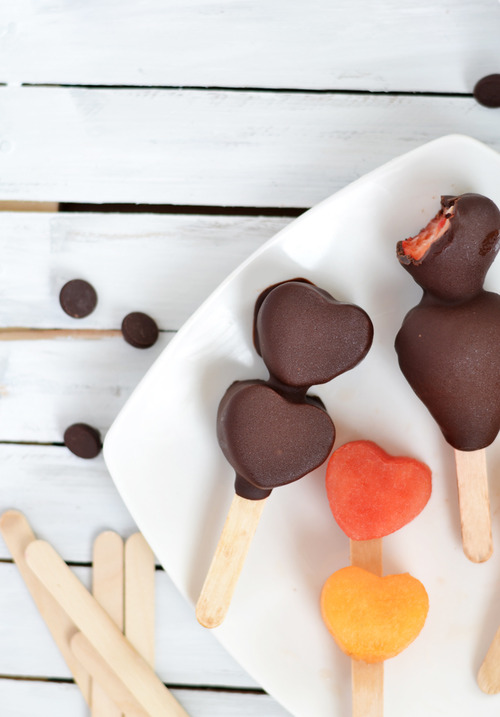 Using a 1 inch heart cookie cutter, we made hearts out of pears, bananas, apples, watermelon, strawberries & cantaloupe.
Ingredients:
Popsicle sticks
1 bag of dark chocolate chips
Your favorite fruits such as banana, watermelon, apples, strawberry and pears.
Directions:
To make banana hearts, gently flatten the banana and cut hearts with the cookie cutter.
Slice the rest of the fruits to about one inch thickness. Freeze all the heart shaped fruits until ready to dip in chocolate.
Melt chocolate chips on a double boiler. Place popsicle sticks onto heart shaped fruits and dip in chocolate.
Get more healthy ideas and delicious snacks by joining NatureBox. Enter coupon code NATURE for 25% off your first month subscription!
Angie shares yummy food, easy DIY crafts, adventures of motherhood, and everything in between on her blog, Little Inspiration. Check out more of her healthy and fun recipes here.