If there's one food I simply can't cut out of my diet, it's bread. A firmly-crusted, pillowy-insided loaf of freshly baked bread.
Alright, so "insided" isn't a word. But how else can you describe the soft and yeasty dough?
Here, I threw together an incredibly savory warmed dipping oil – perfect for a toasted whole wheat loaf or for your NatureBox South Pacific Plantains.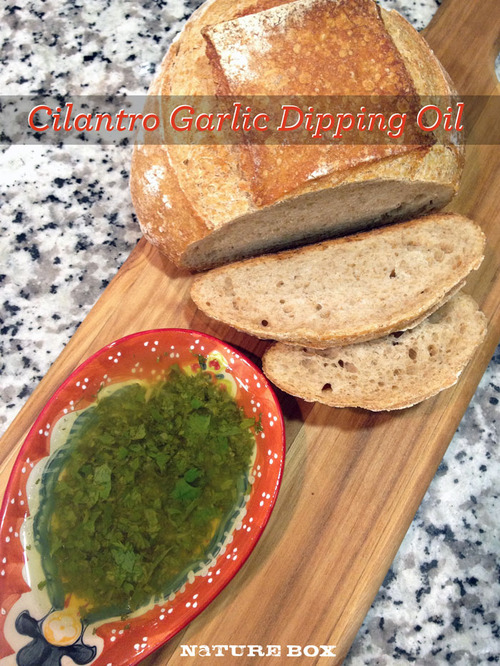 Makes: 1-1/4 cup
Prep time: 7 minutes
Cook time: 3 minutes
Ingredients:
1 cup olive oil
1 cup chopped fresh cilantro leaves
4 garlic cloves, minced
2 tablespoons apple cider vinegar
Juice of 1/2 lime
NatureBox South Pacific Plantains or crusty bread (for dipping)
Directions:
1. In a small saucepan over medium low heat, add olive oil until warmed, about 2-3 minutes.
2. In a small bowl or measuring cup, mix together cilantro, garlic, apple cider vinegar and lime juice. Slowly whisk into warmed olive oil. Serve immediately with South Pacific Plantains or crusty bread.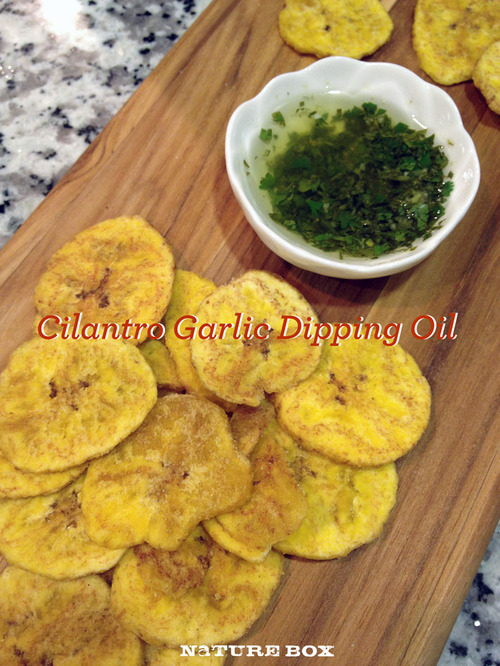 Still hungry? Try our other healthy party foods!
Get more healthy ideas and delicious snacks by joining NatureBox. Enter coupon code NATURE for 25% off your first month subscription!
Amanda really wants to help you cook delicious foods and sustain a healthier lifestyle. When she's not goofing around on Twitter she's probably noshing on the pile of NatureBox snacks at her desk.