Wonton wrappers aren't just for savory dishes! We used them to make a crispy, crunchy, cinnamon-y and sweet snack – or dessert. You can use your favorite bite-sized dried fruit but we love these with our Tart & Tangy Fruit Medley!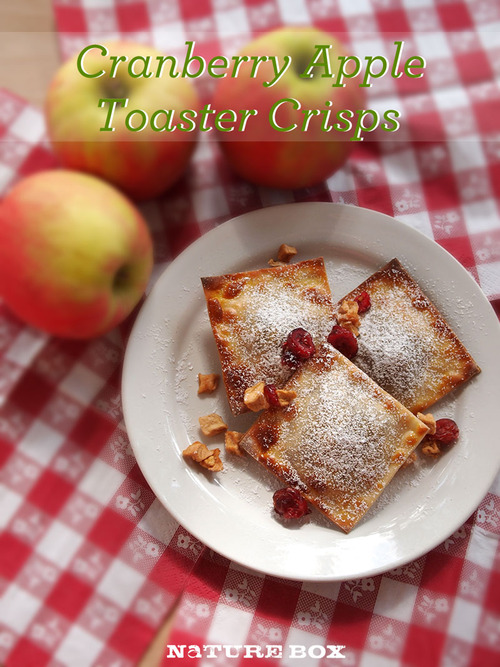 Serves: 4
Prep Time: 10 minutes
Cook Time: 20 minutes
Ingredients:
1/4 cup apple sauce
2 tablespoons sugar
1 teaspoon cinnamon
1/2 slice bread, toasted and finely diced
1 pinch salt
1 package wonton wrapper
1 egg
Directions:
1. In a small saucepan over medium heat, mix the fruit medley, apple sauce, sugar, cinnamon and salt. Simmer for 5 minutes. Turn off the heat and stir in the bread. Let the mixture cool completely. Preheat the oven to 400 degrees.
2. In a small bowl, beat the egg as the egg wash or "glue" for the wrappers.
3. To assemble the raviolis, spoon a heaping teaspoon of the cran-apple mixture in the middle of a wonton wrapper. Paint a line of the "glue" on the edge of the wrapper and cover with another wrapper.
4. Place the ravioli on a non-stick cookie. Repeat for the rest of the filling, which makes around 16 raviolis. Brush the tops of the raviolis with the egg wash and bake for 10 minutes until golden brown. Serve immediately.
Get more healthy ideas and delicious snacks by joining NatureBox. Sign up today to get 50% off your first box!