Can you not get enough of your NatureBox Cranberry Jubilee? Mix them with some couscous and vegetable stock to get this amazing pilaf recipe!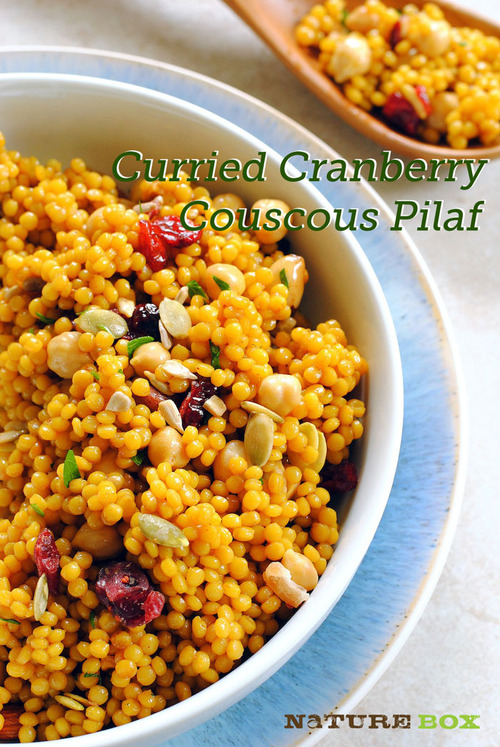 Makes: 4
Prep Time: 5 minutes
Cook Time: 10 minutes
Ingredients:
1-1/2 cups low-sodium vegetable stock
1 cup Israeli (pearl) couscous
1/2 teaspoon curry powder
1/2 cup chickpeas, rinsed and drained
1/2 cup NatureBox Cranberry Jubilee
1 tablespoon olive oil
2 tablespoons chopped fresh parsley
Directions:
1. In a medium saucepan, bring vegetable stock to a boil over medium-high heat. Stir in couscous and curry powder. Reduce heat to medium; cook 8 to 10 minutes or until couscous is tender. Drain off any remaining liquid.
2. Add chickpeas, Cranberry Jubilee, and oil; toss to combine. Transfer to serving bowl; garnish with parsley.
Can't get enough couscous? Try this Dried Cranberry Couscous Salad!
Get more healthy ideas and delicious snacks by joining NatureBox. Enter coupon code NATURE for 25% off your first month subscription!
Lori is a Detroit-area food writer, recipe developer and restaurant reviewer. She's usually found in the kitchen cooking up something that undoubtedly involves beets, lemons or coconut for her blog, Foxes Love Lemons. Check out more of her recipes here.