from the NatureBox editors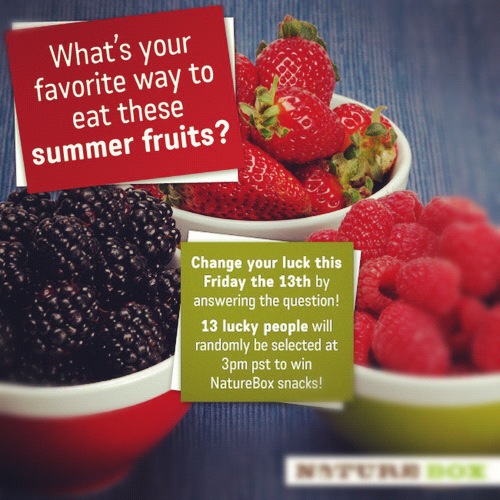 Thanks to everyone who participated in our Friday the 13th "Change Your Luck" contest! We tagged our winners on the original post on Facebook late on Friday and haven't heard from everyone yet so if you see your name here, be sure to send us an email with your mailing information so we can get your snacks out to you!
Abby K.
Nikki O.
Carrie H.
Jessica S.
Leslie H.
Jill H.
Jannette P.
Valerie K.
Chelsea T.
Jennifer F.
Laura M.
Brandi P.
Sarah M.
Stay tuned to our Facebook Page– we're always looking for a good reason to share the healthy snacking message with NatureBox snacks!
Get more healthy ideas and delicious snacks by joining NatureBox. Enter coupon code NATURE for 25% off your first month subscription!