For those days when you find yourself buried in your to-do list before you even finish writing it, reach for the tried and true ultimate breakfast: avocado toast.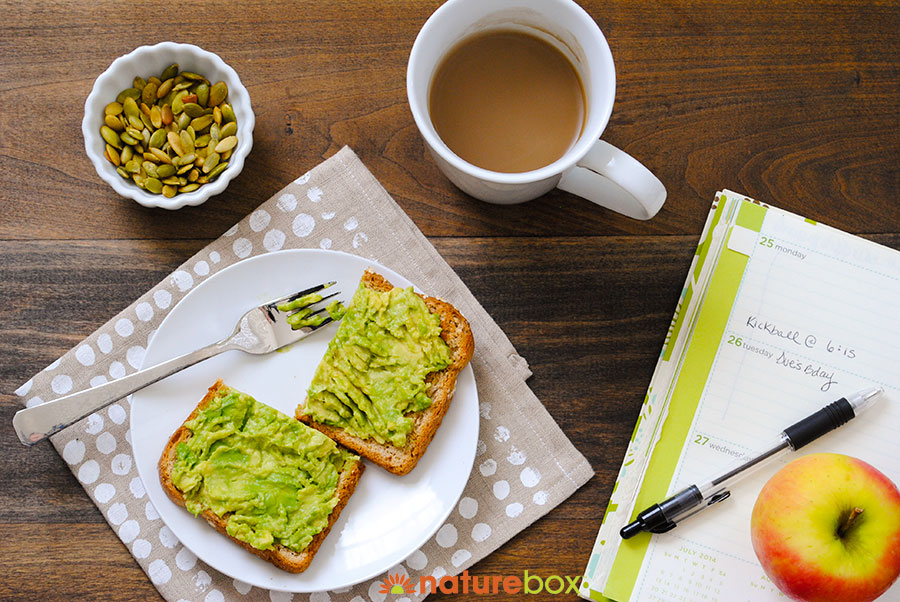 Just lightly toast a slice of whole wheat bread, spread over it coarsely mashed avocado, and add a dash of salt and pepper. Serve with a side of coffee, a Gala apple and NatureBox Roasted Garlic Pumpkin Seeds, and voila, a quick and filling breakfast.
This super fast breakfast routine can be whipped up in under 10 minutes, which frees up your morning to:
Hit the snooze button once more.
Take a few extra minutes to get dressed.
Call your mom or dad to say, "Good morning!"
Sky's the limit. What would you do with the extra time?
Looking for more avocado toast ideas? Try these three fix-ins you've probably never thought of.
Get more healthy ideas and delicious snacks by joining NatureBox. Sign up today to kick off your membership with a free trial!