Craving a snack with the bold flavor you love? We've got you covered! When you feel a snack attack coming, forget about the junk with artificial nonsense and reach for a bag of your favorite NatureBox snack. With over 100 deliciously wholesome snacks to choose from, you can give in to the craving without compromising flavor or the added guilt.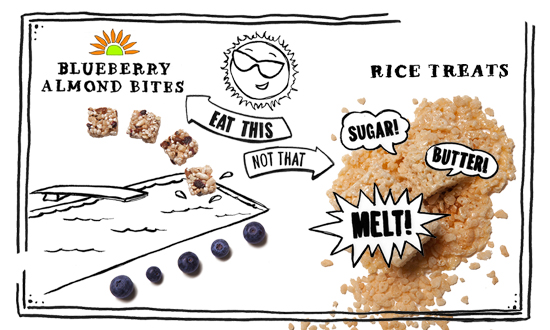 When you're craving crispy rice treats, try our Blueberry Almond Bites. With only 7g of sugar per serving, you can satisfy that sweet tooth and know you're feeding your body with all natural goodness. Not a fan of blueberries? Try our Cranberry Almond Bites or Mango Almond Bites!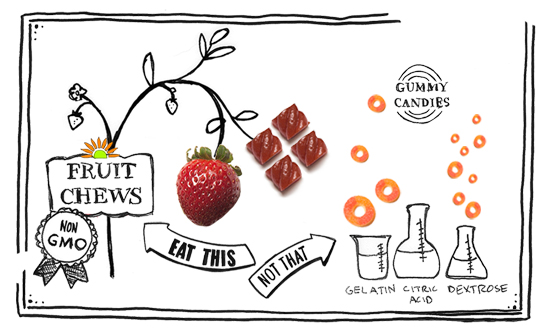 What kid doesn't love gummy candies? Our Fruit Chews don't contain the artificial nonsense other gummy candies have like: gelatin, citric acid and dextrose. CHEWS from a variety of our nutritionist-approved, kid-friendly treats!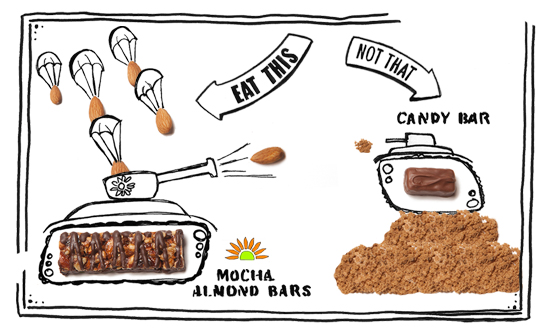 We all have those late night chocolate cravings, why not take charge of them and nosh on a Mocha Almond Bar instead? With 5g of protein and less than 10g of sugar, your stomach will peacefully thank you.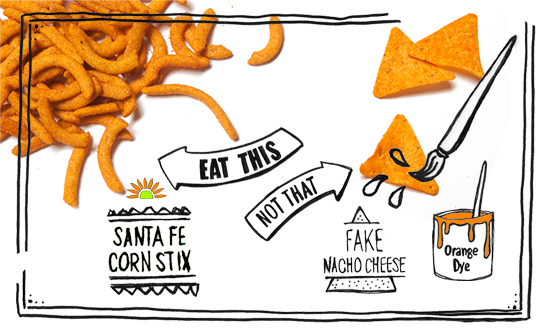 "Mmm….fake nacho cheese," said no one ever. Snack smarter and grab a handful of Santa Fe Corn Stix when you're craving something savory. Your taste buds won't even know the difference.
It's time to stop eating junk and start snacking smarter. Choose from over 100 deliciously wholesome snacks by joining NatureBox. Sign up today to kick off your membership with a free trial!