We're so close to SUMMER! Give your kids' friends, teammates, or classroom buddies a special treat to kick off the fun.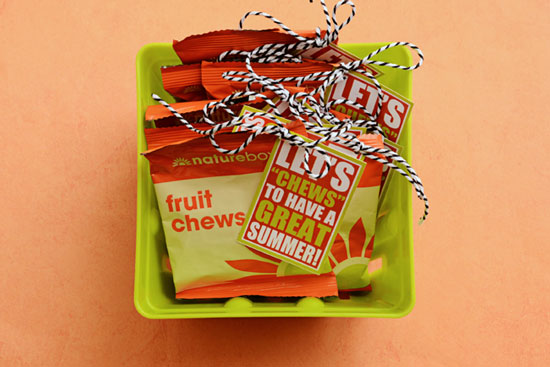 I like to send a little something on the last day of school with my kiddos to pass out to their classmates. It's a fun way to kick off everyone's favorite season…and a nice way to say "see ya later" after the school year is over. Print out these free printables below.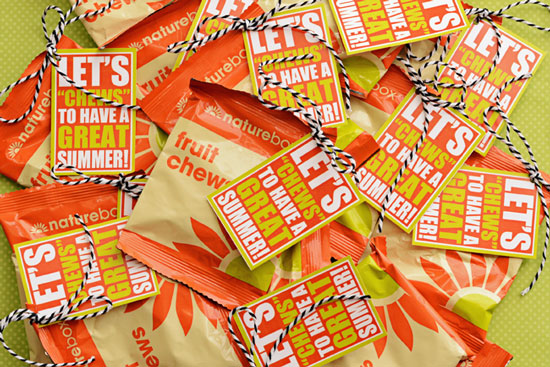 Using NatureBox's Fruit Chews (both the Strawberry Carrot and the Mango Orange), attach a card to the top of each package. You can write contact information on the backside of the card for your kids' friends to be able to keep in touch over the summer break.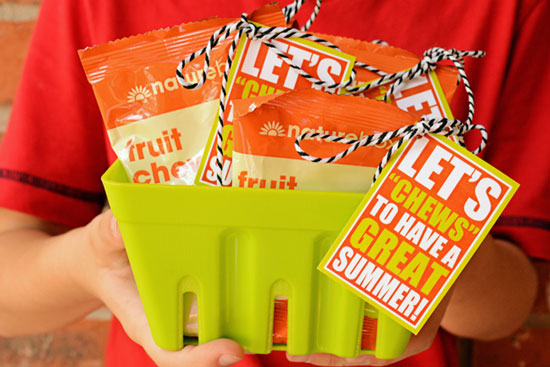 Be sure to download your printable cards below.
Looking for more delicious and fun ideas for the kids? Check out our lunch box ideas!
Get more healthy ideas and delicious snacks by joining NatureBox. Sign up today to kick off your membership with a free trial!
Kristi Dominguez is a former event planner and part-time graphic designer. She blogs at IShouldBeMoppingTheFloor.com where she tackles projects to turn her cookie-cutter home into something more exciting. A lot more exciting.