When the skies are clear and the weekend is free, why not treat yourself and your favorite people to an outdoor picnic?
Round up your friends, grab that picnic basket and whip up this easy salad. It packs well in food containers without getting soggy. Plus, it serves up great at room temperature.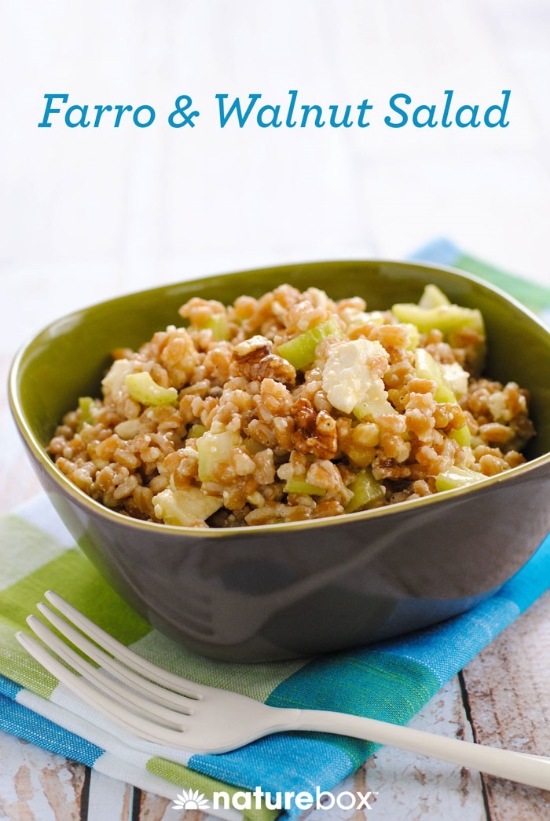 Serves: 4
Prep time: 15 minutes
Ingredients:
For the Lemon Dressing:
Juice of 1/2 lemon
1 teaspoon almond butter
Pinch of kosher salt and ground black pepper
3 tablespoons extra virgin olive oil
For the Farro & Walnut Salad:
2 stalks celery, chopped
1-1/2 cups cooked farro
1/3 cup crumbled feta cheese
1/3 cup walnuts
Directions:
1. Make the Lemon Dressing: In small bowl, whisk together lemon juice, almond butter, salt and pepper. While whisking, slowly drizzle in oil until all oil is incorporated.
2. In medium bowl, toss celery, farro, feta, walnuts and Lemon Dressing until well combined.
Get more healthy ideas and delicious snacks by joining NatureBox. Sign up today to get $10 off your first box!