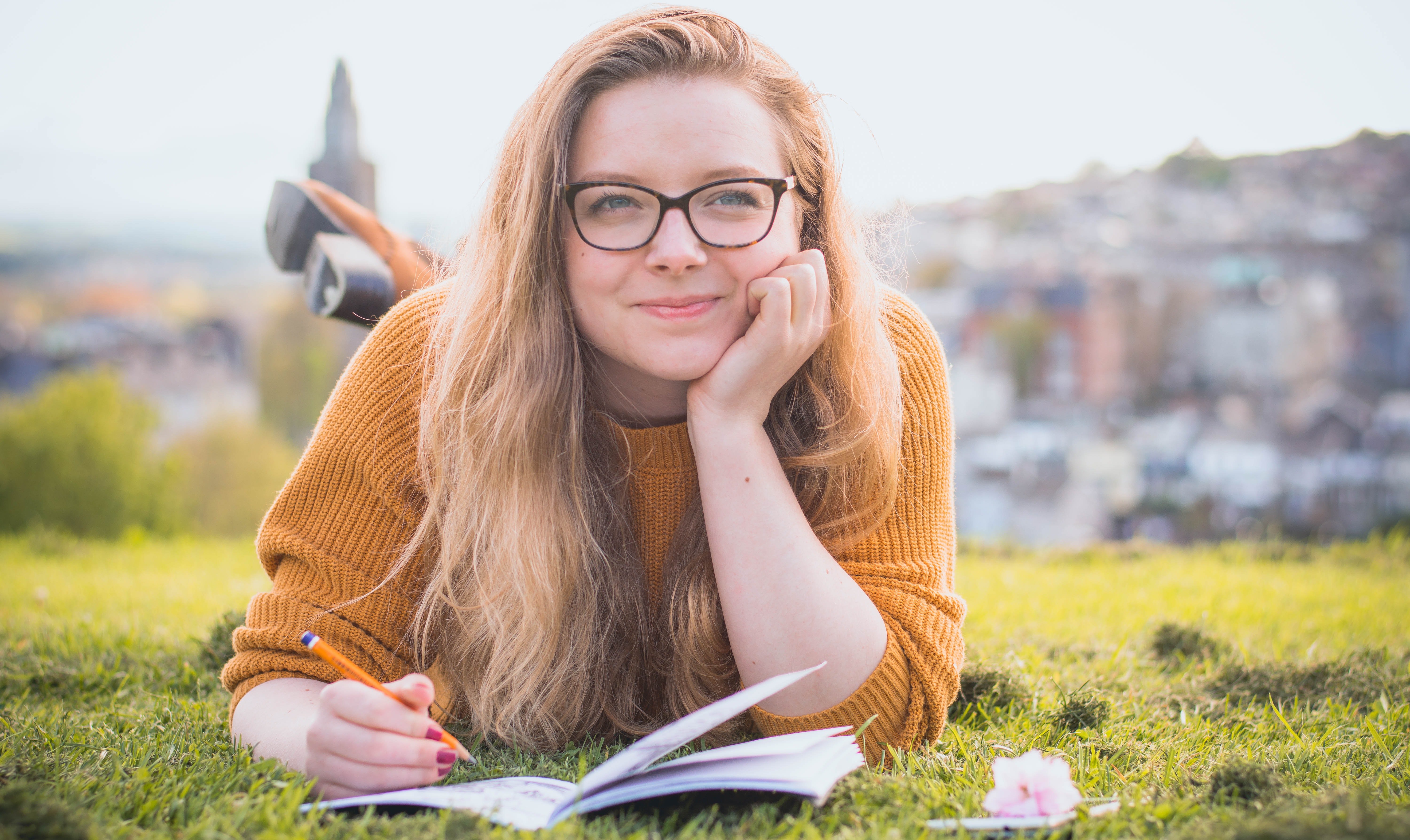 If you're like most college students, you have three modes during finals week: sleep, eat, and study. If you're not actively taking an exam, you're recuperating or cramming for the next one.

To an outsider, that schedule might not sound too bad. How stressful can tests actually be? More stressful than graduation itself, according to American Addiction Centers' MentalHelp arm. Its survey of 1,000 U.S. undergraduates at four-year universities found that 31 percent considered finals their biggest source of stress, while 24 percent said the same about graduation and post-college planning.

Safe Ways to De-Stress

Finals week is full of opportunities to fight stress in unhealthy ways. But while eating fast food or drinking alcohol might help in the moment, they're not likely to help your test scores. To slice your stress down to size safely:

1. Hit the gym.
When you're stressed out, it's tempting to chill out. But there's a reason universities have recreation centers: Nothing slays stress quite like a good workout. A University of Maryland study showed that people who saw unpleasant images after a 30-minute workout exhibited lower levels of anxiety than those who viewed the images after sitting quietly for the same span of time. Although the study subjects cycled, do whatever activity you want — test anxiety isn't picky.

2. Get social offline.
If you're spending too much time on social media — and let's be honest, you are — it might be hurting your mental health. Spending too much time on social networks has been linked to depression, anxiety, and suicide among teens. Instead of trying to go cold-turkey on finals week, try a safer social network like Mappen. An afternoon at the park, a coffee shop, or even the dining hall with your friends is more rejuvenating than crawling your Facebook feed ever could be.

3. Give CBD a chance.
Although supplements shouldn't be your first line of attack against stress, they can be a big help during crunch times. Multiple studies suggest that CBD — a safe, legal component of hemp that, unlike THC, won't get you high — offers speedy relief for anxiety. And because CBD comes in products ranging from gummies to oils to creams, it's discrete and easy to take. Finals week is stressful enough without worrying about legal issues or swallowing pills.

4. Cook a real meal.
Even during finals week, you have to feed yourself. Although it might take less time to grab a snack on your way home, baking or cooking is a far better way to relieve stress. When two psychologists looked at the subject, they found everyday acts of creativity make people happier and more relaxed. While you're at it, get a few friends together. Why not combine stress-busting techniques when you can?

5. Curse.
Does swearing at your finals make them go away? No, but it might make them less stressful. Nearly two in three Americans surveyed by kickboxing group 9Round admitted to swearing for sake of stress relief. Assuming your roommate is either absent or OK with it, try dropping a few f-bombs at your apartment. If you'd rather shout your swear words, go ahead: 9Round found 49 percent of those surveyed use yelling as a stress-reducing technique, too.

6. Take a hike.
There's nothing wrong with taking a walk around campus when you're stressed, but you might want to take the trail instead. When Stanford University researchers compared walking in rural and urban areas, they found spending time in nature improved participants' mental health more so than strolling city blocks. Just don't undo your hard work by being late for a final.

7. Do yoga.
Whatever you currently do to relax, it's not as effective as a yoga session. That's the bottom line of a study published in Complementary Therapies in Medicine, which found that yoga to be more effective than relaxation at improving mental health. Start with simple poses like downward dog and plank before twisting yourself in knots. Injuries won't make your finals week any easier.

College may be about continuing education, but it's also about learning to handle stress in healthy ways. Don't let exams hurt your mental health. You do have to take them, unfortunately, but at least you can take them in stride.