My little Aries started preschool last week so I've been making and packing her lunches. One of her favorite things to drink is water. In fact, she prefers it over anything else, especially if the water comes in a mini bottle. So today, I made an fresh fruit infused water that every kid would love to take to school!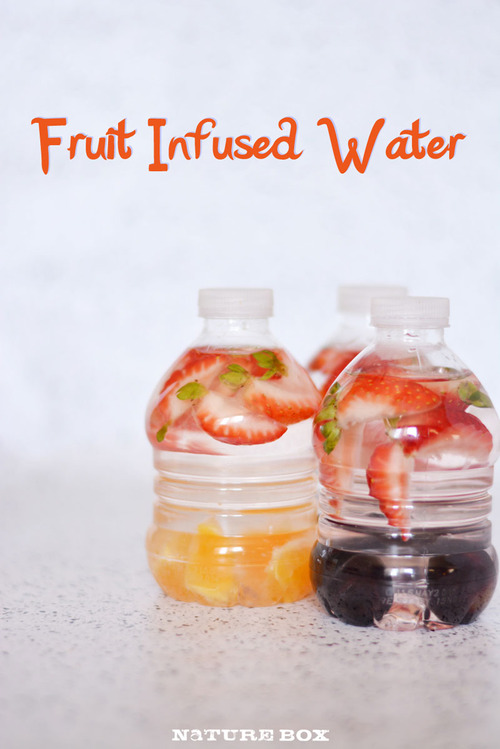 Ingredients:
Mini water bottles or sippy cup
Fruits like strawberry, grapes and oranges
Directions:
1. Cut out small pieces of fruit and add it to a third full water bottle. Refrigerate overnight.
Tip: Be sure to add a freezer pack to the lunch bag to maintain freshness and coldness! Bonus points if you pack this with Peanut Butter & Apple Waffle Sandwiches.
Get more healthy ideas and delicious snacks by joining NatureBox. Enter coupon code NATURE for 25% off your first month subscription!
Angie shares yummy food, easy DIY crafts, adventures of motherhood, and everything in between on her blog Little Inspiration. Check out more of her healthy and fun recipes here.