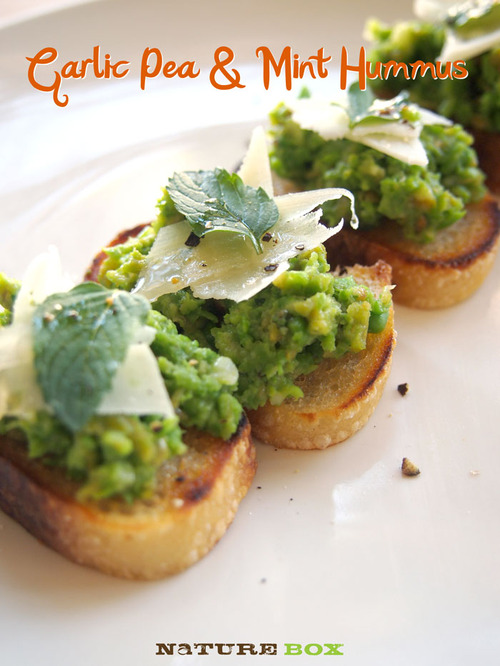 Serves: 4
Prep time: 5 minutes
Ingredients:
2 cups frozen peas, thawed
1 clove garlic, grated
2 tablespoons mint, roughly chopped
2 tablespoons chives, roughly chopped
1/2 cup parmesan, shaved
1/4 cup olive oil
Kosher salt
Freshly ground black pepper
Directions:
1. In a food processor, combine the Garlic Mandarin Peas, thawed peas, garlic, mint, chives and parmesan and pulse repeatedly until roughly chopped, about 1 minute.
2. Pour in the olive oil and process or pulse until the mixture resembles a rustic hummus, about 2 minutes.
3. Season with salt and pepper to taste.
4. Serve on top of toasted baguette or hearty chips and enjoy!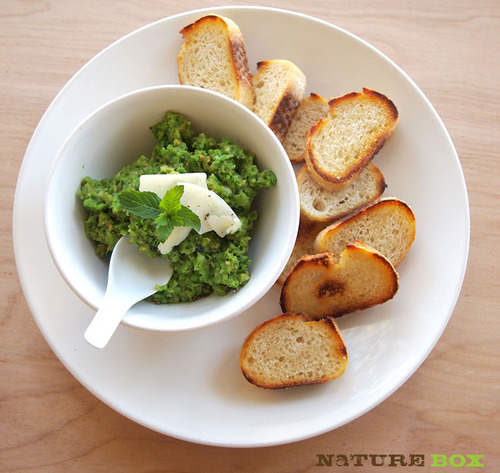 Get more healthy ideas and delicious snacks by joining NatureBox. Enter coupon code NATURE for 25% off your first month subscription!
A devout student of flavor, Tsz documents her food adventures at Gastrophoria. In the rare moments she's not planning her next meal, she grows businesses through unique design solutions.