Are you stumped by nutrition labels? You're not alone! While nutrition labels are a helpful tool to compare products and make balanced choices, it's easy to be intimidated by all of the information in that little black and white box. That's why we've put together a roadmap for using this important tool. Use the tips below to become a smart shopper!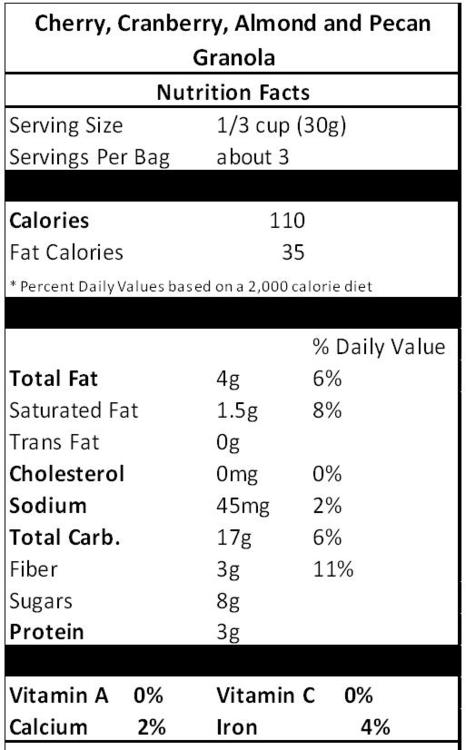 A brief guide to reading the Nutrition Facts Label:
First, check out the serving size and number of servings per package. This will be important because a package isn't always a single serving. If you plan on having more than one serving, the nutritional content of your meal or snack will change.
Below the serving size section is the heading for calories and calories from fat. Calories are energy- and energy needs vary greatly depending on your age, gender, body size and activity level.
The third section includes total amounts of key nutrients such as fats, cholesterol, sodium, carbohydrates and protein. Many Americans choose to limit the amount of trans- and saturated fat, cholesterol and sodium due to their effects on heart disease, blood pressure and other chronic health conditions. Aim for foods with more fiber for fullness and sustained energy.
The following section includes vitamin and mineral information. Choose foods with higher levels of vitamins and minerals for a nutrient boost.
You'll see percentages in this section and the one above- these numbers report the percentage of the average daily level (% Daily Value) for the nutrient compared to someone who eats a 2,000 calorie per day diet. Keep in mind that you may need more or less of some of these nutrients than the average percent daily value suggests. One example is calcium, a nutrient that the percent daily value reflects a diet calling for 1,000 milligrams per day. Calcium needs are higher than this for adolescents, women over the age of 50 and anyone over the age of 70. For more information about your specific nutrient needs, check out the United States Department of Agriculture's Dietary Reference Intake tables at www.fnic.nal.usda.gov.
An ingredient list will follow the Nutrition Facts Label on any food with more than one ingredient. Ingredients are listed by highest to lowest quantity by weight. Check this label for any foods you or your loved ones are allergic to, or for key ingredients you're being mindful of in your diet. The top 8 most common food allergens (wheat, soy, egg, fish, shellfish, dairy, peanuts and tree nuts) must be spelled out on the label- so they can't hide under other names.
Next time you're out grocery shopping, take a look at the labels of the foods that you put in your cart. As you become a more savvy food label user, you can take comfort in knowing that you're making more informed choices for yourself and your family.
Get more healthy ideas and delicious snacks by joining NatureBox. Enter coupon code JANPROMO for 50% off your first month subscription!
Kat Brown MS RD RYT is a San Francisco Bay Area based Registered Dietitian and Yoga Teacher. As a nutrition counselor, writer, cook, and yogini she seeks to inspire others to nourish themselves and live balanced, fulfilled lives.