Blog post, recipe and photos by Dana Shultz of DietsInReview.com       
If you've ever immersed yourself in a cup of hot green tea, then you know how palette cleansing, refreshing and incredibly calming it can be. The subtle, grassy flavor seems to bring instant stress relief no matter what kind of morning or afternoon you're having.
Today, you're in luck, because we're bringing you all of the amazing health qualities of green tea not in traditional hot tea form, but in a sweet and creamy nutrient-dense smoothie.
Green tea powder, also known as "matcha," is the star ingredient in this recipe, and for good reason. It contains far more health benefits than your standard cup of tea because it's concentrated and can be directly ingested rather than diluted in the brewing process. This means more nutrients to your body, faster.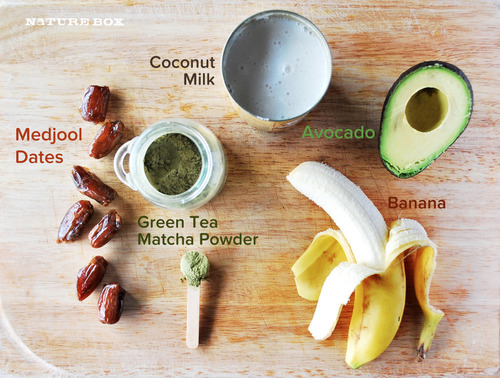 Matcha contains 10,000 percent (yes, 10,000) more EGCG – the powerful antioxidant found in green tea – than brewed green tea. To put this in perspective, you would have to drink at least 30 cups of brewed green tea to get the same benefits as ONE teaspoon of green tea powder. That's a lot of nutrients, especially since antioxidants do amazing things for our bodies like fight cancer-causing free radicals.
This may not be your traditional green smoothie, but it would make a powerhouse of a breakfast meal or afternoon snack. The coconut milk beverage makes a low-calorie, creamy base; the matcha provides a boost of green tea flavor and antioxidants; the banana adds a touch of natural sweetness while the avocado creates an indulgent, creamy texture; and the dates add a distinct, almost caramel-like sweetness.

The result? A nutrient-dense, luxuriously creamy smoothie that is easily customizable depending on which flavors you prefer most. We loved the matcha so we ended up adding a bit more to the mix. But play around with it and make it your own. Just don't miss out on the benefits of this unlikely, yet delicious smoothie.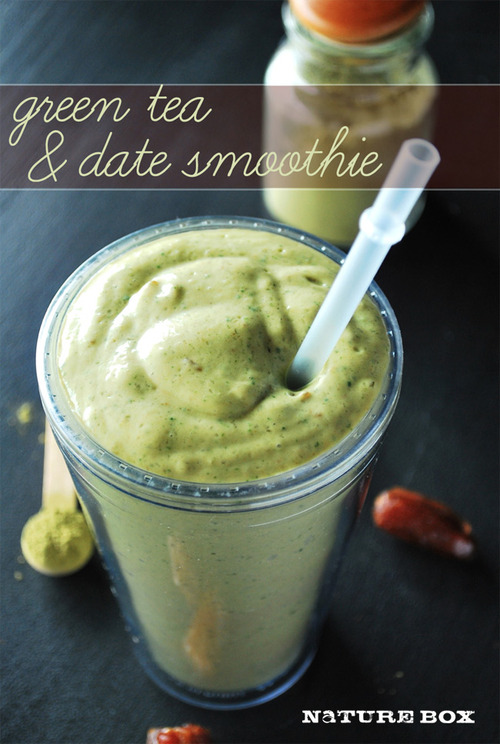 Vegan | Yields 1 large smoothie
Ingredients:
3-5 medjool dates (depending on desired sweetness)*

1.5 Tbsp matcha green tea powder

1/2 ripe avocado

1 cup chilled coconut milk beverage, or light canned

1/2 ripe banana, previously peeled, sliced and frozen
Directions:
Place all ingredients in a blender and blend until smooth. If too thick, add more coconut milk. If too thin, add more frozen banana or a little ice. You may need to adjust the sweetness, which you can do by either adding more frozen banana or more dates.
* If you can't find medjool dates, deglet nour is a more common date that can be found at most grocery stores.
Nutrition: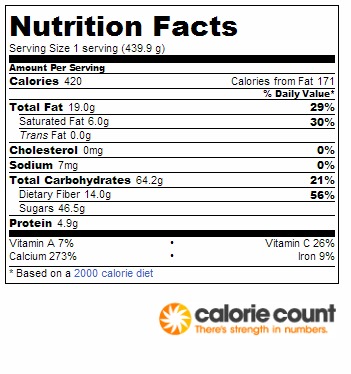 Enjoy these other recipes from DietsInReview.com:

Baked Cinnamon Apple Streusel Donuts
Get more healthy ideas and delicious snacks by joining NatureBox. Enter coupon code NATURE for 25% off your first month subscription!