We're counting down to summer and these Grilled Fruit Kabobs are the perfect excuse to fire up the grill. Dip into the Cannoli Dip for a satisfyingly sweet treat.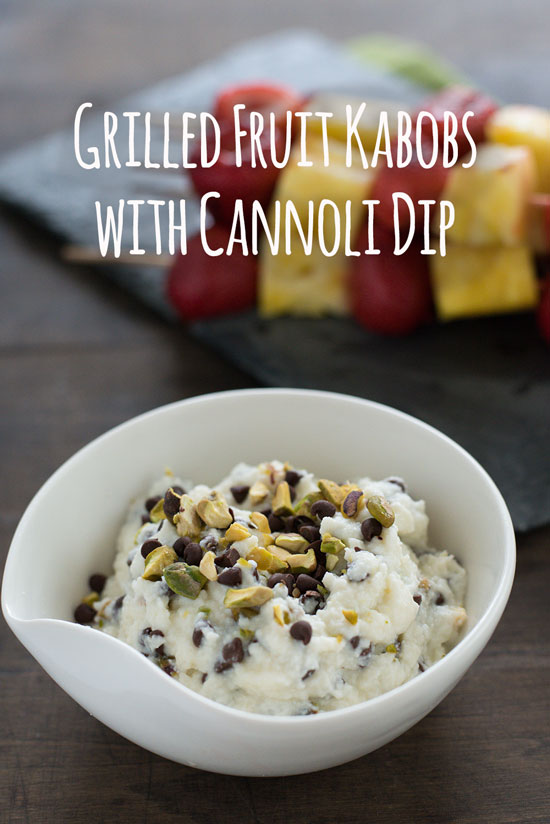 Serves: 4 (Please note that this recipe makes 6 skewers, and each serving is about 1-1/2 skewers with 1/4 of the cannoli dip. )
Prep Time: 15 minutes
Cook Time: 3 minutes
Ingredients:
6 (10-inch) bamboo skewers
1 cup ricotta cheese
3 tablespoons chopped pistachios, divided
3 tablespoons mini chocolate chips, divided
2 tablespoons powdered sugar
1 pound strawberries, hulled
1/2 pineapple, cut into 1-1/2-inch chunks
Nonstick cooking spray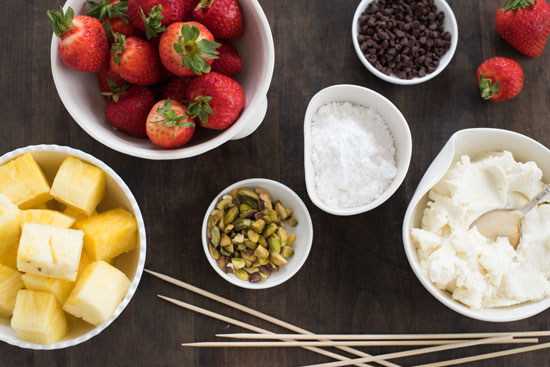 Directions:
1. Place skewers in large baking dish and cover with water. Let stand 10 minutes.
2. Meanwhile, preheat grill for direct grilling over medium heat. In small bowl, stir together ricotta, 2 tablespoons pistachios, 2 tablespoons chocolate chips and powdered sugar. Transfer dip to serving bowl and garnish with remaining 1 tablespoons each pistachios and chocolate chips.
3. Alternately thread strawberries and pineapple chunks onto skewers. Lightly spray kabobs with cooking spray.
4. Transfer kabobs to grill and cook 3 to 4 minutes or until lightly grill marked; turning occasionally. Serve kabobs with cannoli dip.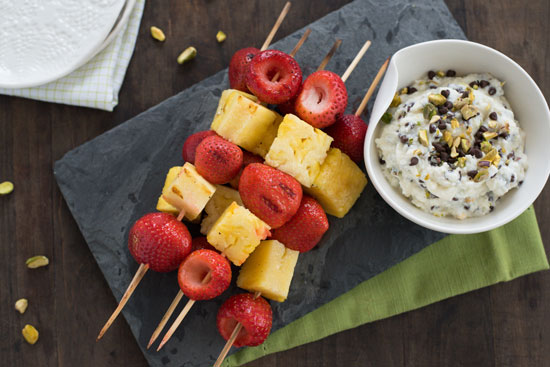 In a time crunch? We've got just what you need – 3-step recipes!
Get more healthy ideas and delicious snacks by joining NatureBox. Sign up today to kick off your membership with a free trial!
Lori Yates is a Detroit-area food writer and recipe developer. She is the author of Foxes Love Lemons, where she posts special yet simple original recipes, tips from her culinary school adventures and restaurant reviews. Her mission is to encourage people to enjoy the act of cooking at home. You can follow her on Facebook and Twitter @foxeslovelemons.