Time to get your grill fired up for Memorial Day weekend with this twist on an American classic. Hold the ketchup and mustard and top off your burger with hummus and grilled red peppers.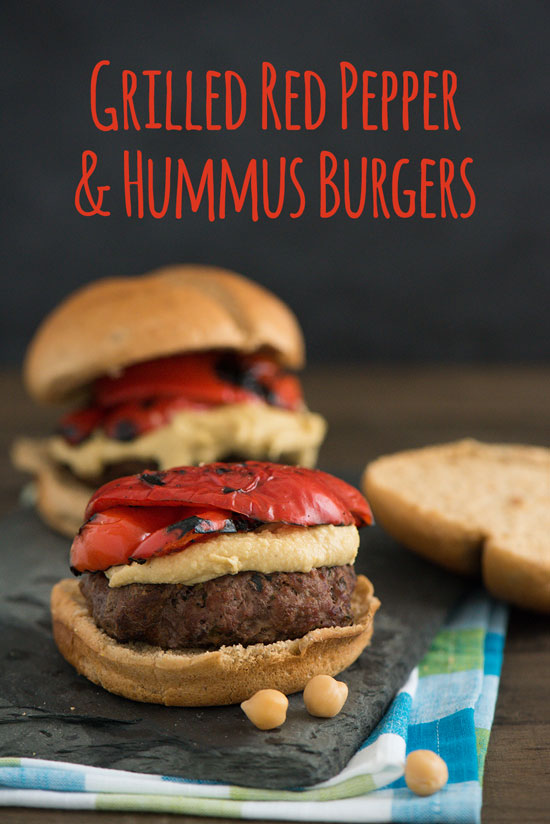 Serves: 2
Prep Time: 10 minutes
Cook Time: 10 minutes
Ingredients:
1/2 pound ground beef
1 teaspoon chopped fresh oregano
Kosher salt and ground black pepper
1 red bell pepper, seeded and quartered
2 whole wheat hamburger buns
1/4 cup prepared hummus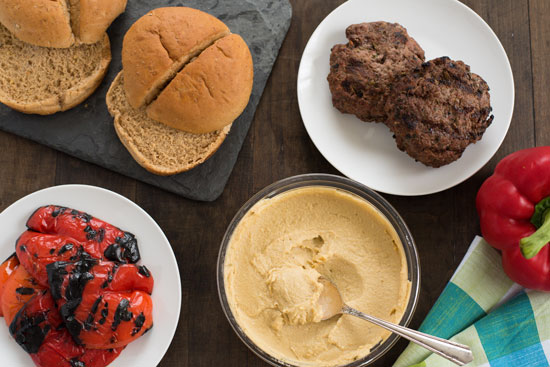 Directions:
1. Preheat grill for direct grilling over medium-high heat. In medium bowl, combine beef and oregano. Form into two patties, being careful not to overwork the meat. Sprinkle patties with salt and pepper.
2. Place burgers and red pepper quarters on hot grill rack. Cover and cook 4 to 6 minutes or until peppers are tender and have nice grill marks; turning once. Transfer peppers to plate. Turn burgers, then cover and continue grilling 4 to 5 minutes longer or until internal temperature reaches 135 degrees F for medium rare doneness.
3. Serve burgers on buns, topped with hummus and peppers.
In a time crunch? Check out our 3-step recipes!
Get more healthy ideas and delicious snacks by joining NatureBox. Sign up today to kick off your membership with a free trial!
Lori Yates is a Detroit-area food writer and recipe developer. She is the author of Foxes Love Lemons, where she posts special yet simple original recipes, tips from her culinary school adventures and restaurant reviews. Her mission is to encourage people to enjoy the act of cooking at home. You can follow her on Facebook and Twitter @foxeslovelemons.