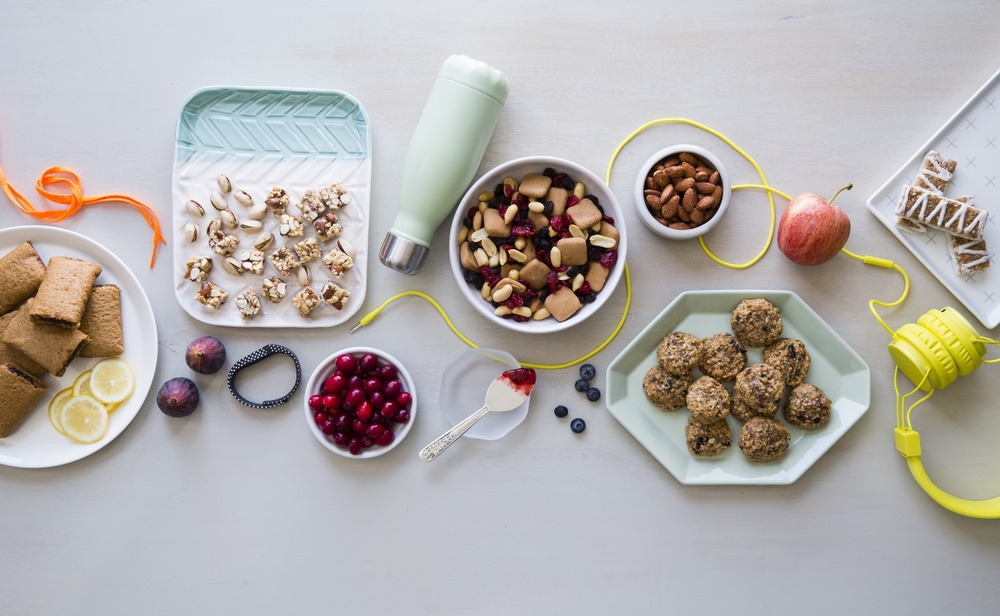 Need a little energy boost before your 6pm spin class? Circuit training have you feeling totally wiped? Plan ahead! Grab a pre-workout snack 1-2 hours beforehand to provide your body with sustained energy. Don't forget to refuel within 30 to 45 minutes of your cool-down to provide the necessary nutrients to restore your hard-working muscles and rehydrate your body.
Our in-house nutritionist and registered dietician, Maya, pulled together 8 snacks perfect for a pre or post workout pick-me-up.
PRE-WORKOUT
Protein digests slowly and helps to sustain energy, while fiber keeps your blood sugar stable and allowing you to feel full longer. Pair any of the following snacks with non-fat Greek yogurt or a spoonful of peanut butter to give you the energy boost you need.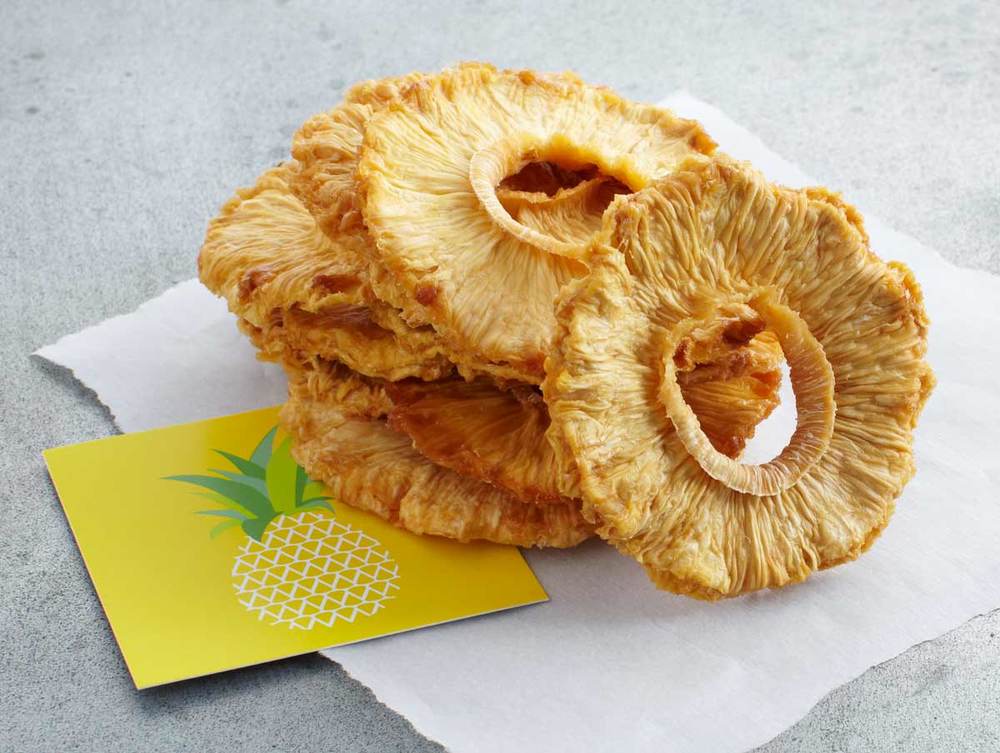 REFUEL
After a workout, your body craves foods that will replete your muscle's fuel. Foods balanced with protein and complex carbohydrates will help your muscles heal faster. Pair any of these with fresh fruit or a glass of milk (non-dairy alternatives will also work). Remember to also drink lots water post sweat sesh — rehydration is key!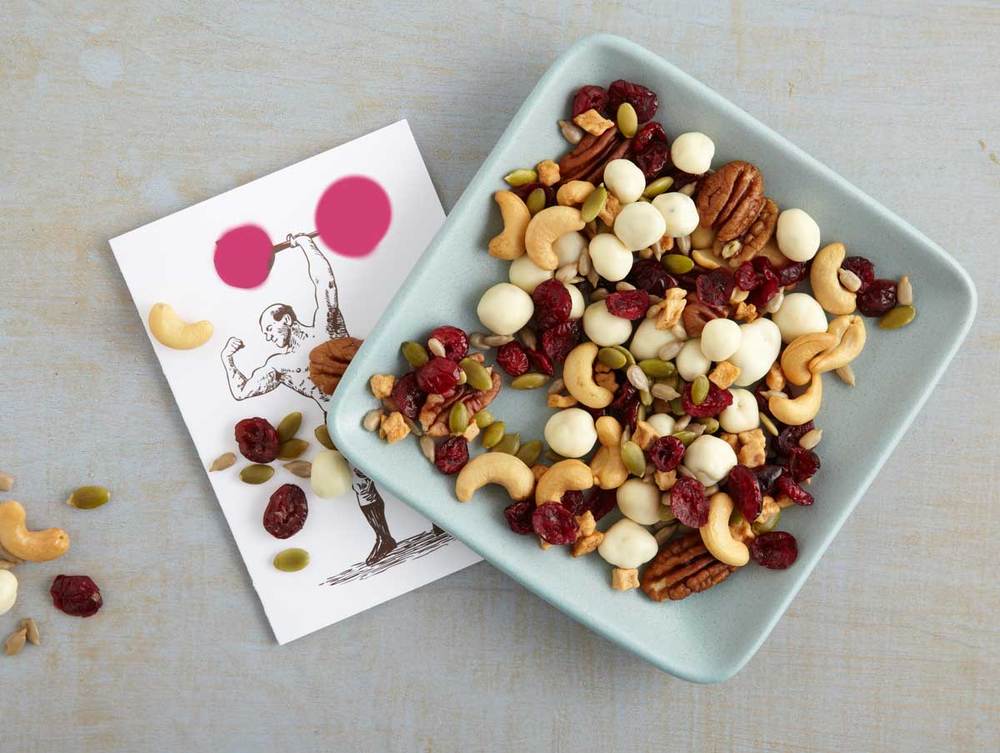 Pumpkin Seed, Raisin, & Spice Oatmeal