from the NatureBox editors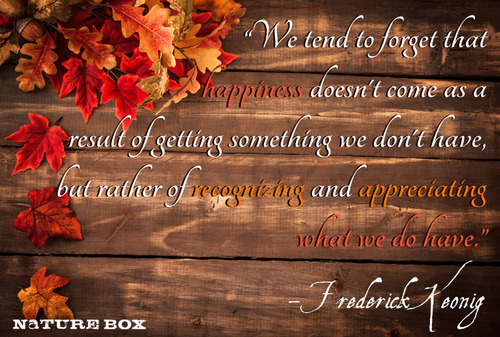 Happy Thanksgiving from our families to yours. May your day be filled with delicious food and incredible company. We are so thankful for our friends and family, our health, and our amazing NatureBox community. Cheers!
See ya back here tomorrow for a great Black Friday deal, no lines or parking lots required!