In celebration of World Health Day, we're sharing a deliciously healthy lunch box with treats from all around the globe.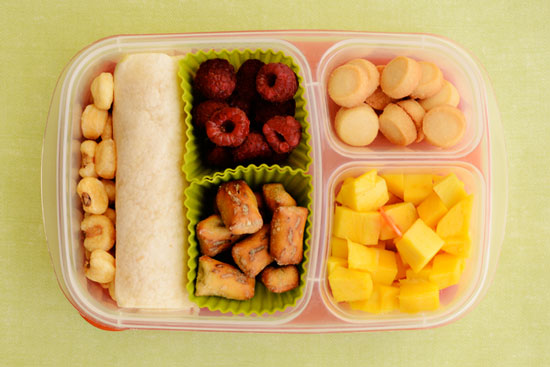 Sampling food from all over the world is quite possible one of my favorite things (I could hang out in Epcot for a year and never be bored with the food!). This little lunch is perfect for older kiddos or grown ups, too. It has a great variety from all over the world.
Anchoring this box is a simple bean and cheese burrito. Surrounding it are NatureBox Roasted Peruvian Corn Kernels, fresh raspberries and fresh mango, NatureBox Italian Bistro Pretzels, and some lovely and very tea-time appropriate NatureBox Lemon Tea Biscuits.
From Peru, to Italy, to England…and beyond! This little box has deliciousness from all over.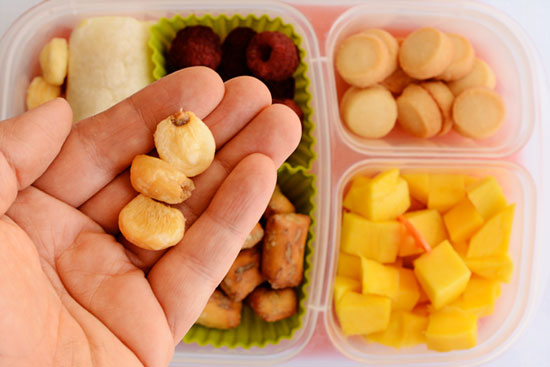 And I'm pretty sure the corn kernels are my new favorite!
Looking for more delicious and fun ideas for the kids? Check out our other lunch box ideas!
Get more healthy ideas and delicious snacks by joining NatureBox. Sign up today to kick off your membership with a free trial!
Kristi Dominguez is a former event planner and part-time graphic designer. She blogs at IShouldBeMoppingTheFloor.com where she tackles projects to turn her cookie-cutter home into something more exciting. A lot more exciting.