Introducing June's NatureBox theme!
from the NatureBox editors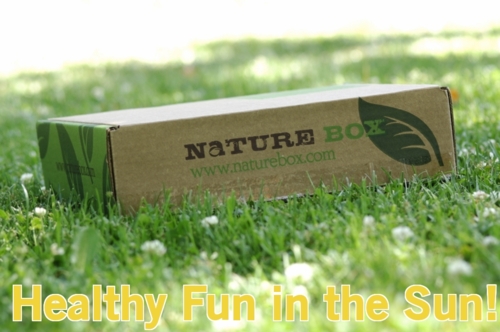 School's almost out, vacations plans are shaping up, and summer campers are dusting off their sleeping bags. This month's NatureBox is full of wholesome snacks that are perfect for travel, camping, hot summer nights, and active days in the great outdoors.
Throughout the month we'll share tips and ideas for staying healthy throughout the dog days of summer. From greener grilling to healthy hot weather fare and keeping cool at the pool, we are looking forward to exploring all things fun in the sun. We're excited to see where your NatureBox will go!
As always, if you have questions for our team of nutritionists or ideas for things you want to see this month on the NatureBox blog, just leave us a comment!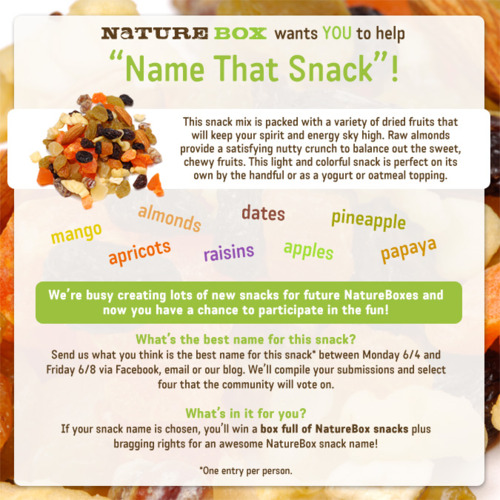 To kick off June's NatureBox, we're hosting a fun "Name That Snack" contest and we want you to help us name a future NatureBox snack. Put your creative thinking caps on and if your name is picked, you'll win that month's box of healthy and delicious snacks. Head on over to yesterday post for more details on how to enter.
Get more healthy ideas and delicious snacks by joining NatureBox. Enter coupon code NATURE for 25% off your first month subscription!