Big Flavors, Light Nutrition All Summer Long
by NatureBox Health Writer Jenilee Matz, MPH
Not many things are more delicious than a cold ice cream cone on a warm, summer day. Treats like hot dogs, potato salad, and margaritas are perfectly fine in moderation, but eating these indulgences all summer long isn't good for your health or waistline.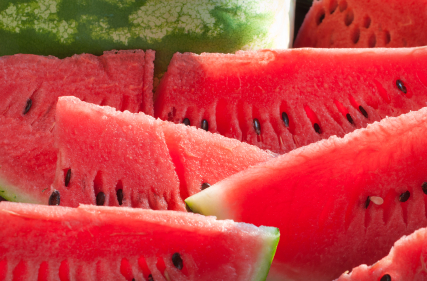 These 8 nutritious, mouth-watering foods are guaranteed to hit the spot once temperatures skyrocket:
Watermelon:

 Biting into a crisp, juicy hunk of watermelon screams summer. Watermelon is extra refreshing on hot days because half of the fruit is made up of water. A slice of watermelon may be all you need to satisfy your sweet tooth!
Kabobs:

 Grilled veggies are especially delicious because grilling brings out the natural sweetness of the vegetables. There's no need to add butter or cheese for extra flavor. Skewer chunks of fresh zucchini, squash, onion, eggplant, and peppers along with pieces of chicken or tofu, season it with herbs, throw it on the grill, and you have a healthy, flavorsome dinner.
Salads:

 Pasta salad may be a barbeque staple, but green salads are tastier in the warmer months thanks to so many fruits and veggies being in season. Build a salad out of a base of strawberries and spinach or tomato and basil and bring it to a picnic. Don't be surprised when your dish doesn't last long!
Turkey and Veggie Burgers:

 

Ground beef is packed with saturated fat and calories. Grill a healthier alternative to the traditional burger by using a turkey, chicken, veggie patty, or portobello mushroom.
Popcorn:

 Fairs are full of fattening- albeit tempting- food options. Choose popcorn over funnel-cakes and french fries for a serving of healthy whole grains. Just go easy on the butter and salt!
Chilled Soups:

 Chances are you won't be craving hearty stews once June rolls around. But gazpacho (a cool, tomato-based soup) and other chilled soups like cucumber-dill can be the perfect appetizers come summertime.
Grilled Fruit:

 If you've never tried grilling bananas, peaches, or pineapple, you're missing out. Top a small scoop of vanilla frozen yogurt with grilled fruit for a delectable dessert.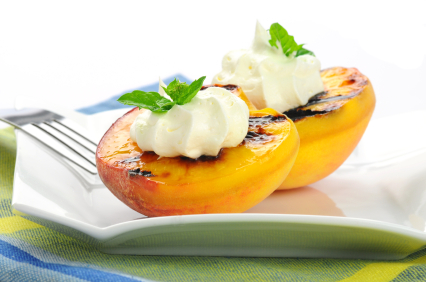 Dark Chocolate Covered Strawberries:

 

Believe it or not, dark chocolate covered strawberries are a fairly healthy dessert. Forgo the shortcake in favor of this yummy treat.
Tell us: what are your to-go healthy hot weather foods?
Jenilee Matz, MPH is a medical writer, health educator, and runner based in Charlotte, NC 
Get more healthy ideas and delicious snacks by joining NatureBox. Enter coupon code NATURE for 25% off your first month subscription!