from the NatureBox editors
This recipe is as easy as pie, no pun intended! If you love the flavor of pumpkin pie but can't eat it every day, whip up this Healthy Pumpkin Pie Dip in just a few minutes and start enjoying a fall favorite any day of the week.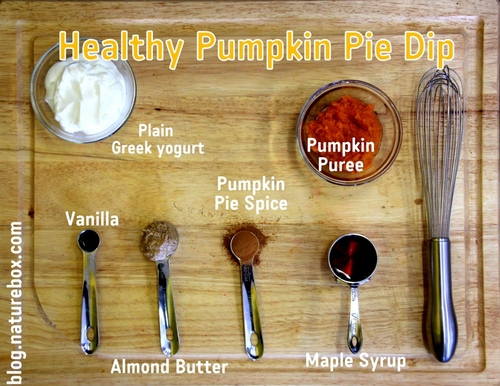 Ingredients:
6oz. container of plain Greek yogurt (or 3/4 of a cup)
3/4 cup pumpkin puree
1 TBSP almond butter
1-2 TBSP real maple syrup
2 tsp pumpkin pie spice
1 tsp vanilla
Fruit (such as apples) for dipping
Instructions:
Mix all ingredients in a small bowl and whisk until smooth. Place in the fridge to chill for about an hour, and then dig in!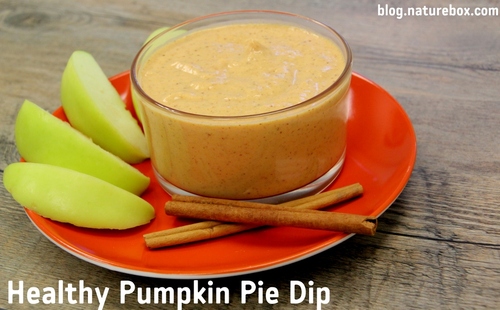 Note: This is a great dipper for apples or other fruit but it's so good, we like to eat it with a spoon instead of our regular yogurt!
Tell us: What's your favorite way to eat pumpkin in the fall?
Get more healthy ideas and delicious snacks by joining NatureBox. Enter coupon code NATURE for 25% off your first month subscription!