Guest Post by Kimberly Fleming, Certified Personal Trainer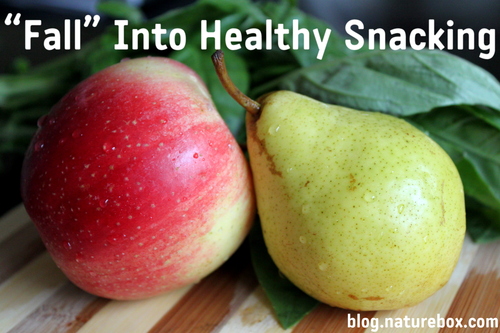 Fall is the season that we welcome shorter days, cooler weather, and the color change of tree leaves. Some of us pull out firewood for the fire places and others pull out football paraphernalia in support of our favorite team. The shift from backyard grilling to stove top stews and other meals that warm the heart might be amongst the top appealing characteristics of autumn. The plethora of seasonal fruits and vegetables that becomes available during this season make it the perfect time to give your pantry or refrigerator a makeover, toss out all those unhealthy summer indulgences, and improve your snacking habits.
Shorter days usually result in even tighter schedules. To ensure that your healthy choices aren't being compromised, there are a few things that you can do to make snacking healthy a little less burdensome.
Remove the Junk Food – don't make things harder than they need to be. It's hard to resist temptation if those unhealthy foods are quickly available to grab. If at all possible, discard those foods that might jeopardize your goals.
Put Healthy Foods on Display – If you are a person that likes to snack, use decorative containers to store healthy snacks, like fruits, nuts, and veggies around the house. Place them on tables and counter tops so that you can grab the good stuff easily.
Utilize Ziploc Bags – On your off day prepare your healthy snacks by cutting or separating them and fill a bunch of Ziploc bags with healthy snacks so that you can easily grab a bag on the way out the door. You can also put the Ziploc bags in the freezer for a fall frozen treat.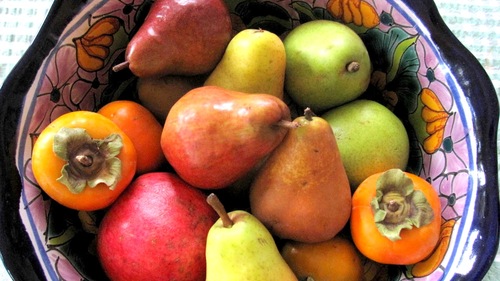 Consuming foods that are from the earth and that aren't processed is a great way to make certain your body is getting all of the nutrients that it needs. Any fruits or vegetables that you choose would suffice but choosing specifically those that are in season will save you a great deal of money and guarantee ultimate freshness.
Get more healthy ideas and delicious snacks by joining NatureBox. Enter coupon code NATURE for 25% off your first month!
Kimberly Y. Fleming is the founder of the blog Keep it Moving Fitness. Kimberly writes about fitness and nutrition tips that aim to making healthy living seem a little easier.