We love the holidays as much as the next person, but it can also be a hectic time and cause unnecessary stress. Whether you're hosting the party of the year or weaving through holiday chaos, we've got 7 simple tips to help you crush your holiday to-dos and survive this busy season – with plenty of time to spread the holiday cheer.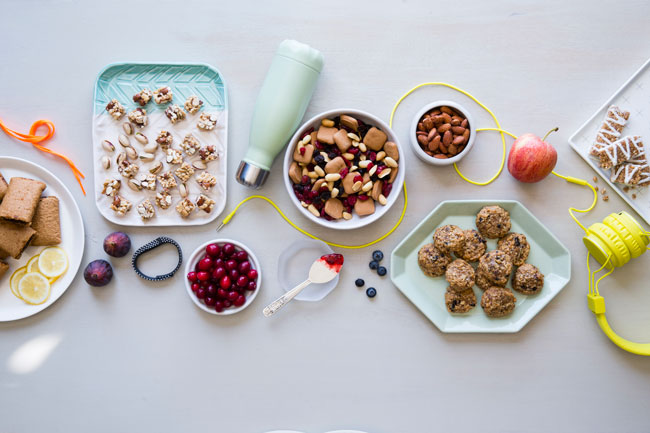 Smart Travels
Drown out the screaming kids and noisy neighbors on your flight or train ride by bringing a pair of soundproof headphones and a playlist of your favorite tunes.
Feeling the hanger pains coming on? Nobody wants to pay for the overcharged food that typically comes with travelling. Lucky for you,

o

ur individually wrapped snacks like Whole Wheat Lemon Figgy Bars and Greek Yogurt Apple Cinnamon Oat Bars make it easy for you to refuel while you're on the go.
Hostess with the Mostest
Playing host for the holidays can get seriously exhausting. Stay fueled with energizing snacks like our Pistachio Power Clusters.
It's so easy to "sample" the food when you're preparing for the main meal. Save the food for your guests and nosh on some Peanut Butter Graham Jams instead.
Keep the hors d'evours spread simple this year by putting out a bowl of Cinnamon Spiced Almonds and Blueberry Nom Noms for your guests to enjoy. Easy peasy.
Just Say No To Holiday Gains
Save the extra calories for the main meals and snack smarter with healthier options like our Cocoa Cashew Crisp. Perfect for refueling and when you're craving something a little sweet.
The holidays are the time to get your party on, so why not burn off some of those extra calories by dancing the night away? Bonus: It's also a great way to relieve all that stress from planning and traveling.
Looking for more energizing snacks to stay fueled throughout the holidays? Check out our Ready, Set, Refuel collection!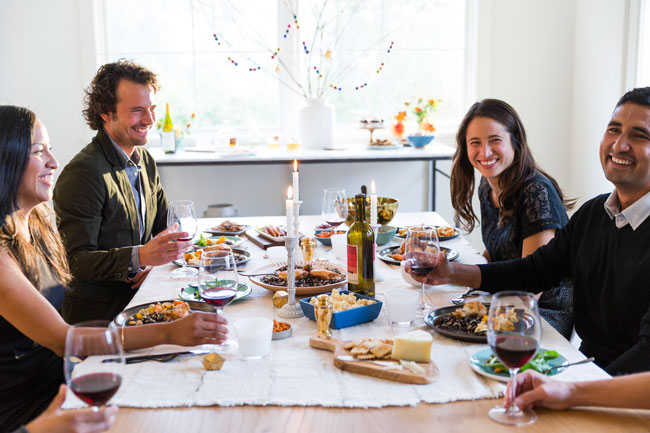 What are your foolproof ways to survive the holiday chaos? Tell us in the comments below!
Not a NatureBox member? Sign up for NatureBox today and get snacks delivered straight to your door. With over 100 thoughtfully sourced snacks to choose from, you've got plenty of options for all of your holiday needs.